You can never go wrong if you like a TV show that was made by people like J.J. Abrams, Alex Kurtzman, and Roberto Orci. Thus, many fans were disappointed when Fringe ended. Since this show covered many subgenres within sci-fi, like mystery and horror, as well as different themes like time travel and parallel universes, we'd like to present to you the top 10 TV shows like Fringe.
Not all shows will resemble the show 100%, but they're all well-written, high-quality sci-fi TV shows. Another reason for making a list is that a lot of lists are terrible. We've personally tried at Fantasy Warden to find shows that resemble it at least to some point, but most lists just offer superficially related content or shows that don't have that same vibe. Also, our list will focus on shows that contain sci-fi elements, horror, and mystery.
10. Lost [2004-2010]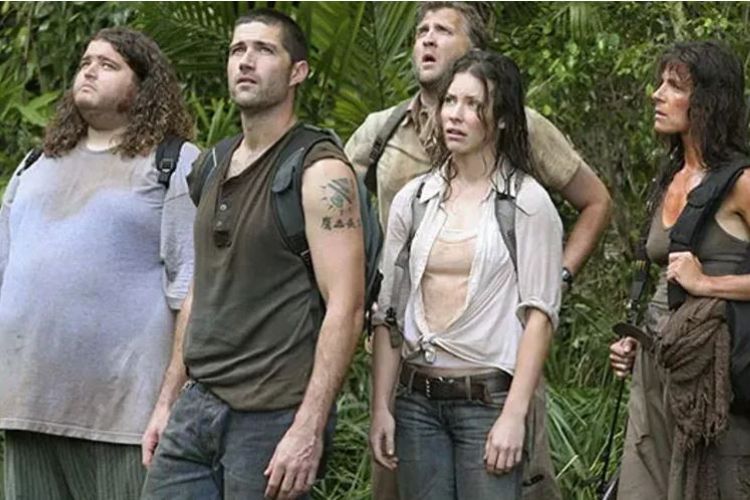 Photo credits: ABC
The TV show Lost, which was literally "lost" in time, is maybe one of the most resembling ones, especially in seasons 4 and 5. Overall, both Fringe and Lost have great character development and they incorporate a lot of the same elements, such as mystery, suspense, and supernatural phenomena. Unlike Fringe, the show doesn't strictly follow two FBI agents, but similarly, it has a sense of mystery and memorable characters.
The first and second seasons are a bit too slow, but once you pass that, it's all rainbows and unicorns. The cast of the show is amazing, starting with Matthew Chandler Fox as Jack Shephard, Naveen Andrews as Sayid Jarrah, and Emilie de Ravin as Claire Littleton. If you like shows with airplanes, mysterious islands, and a great sci-fi plot twist, this is the one that you should definitely check out, especially if you liked Fringe.
9. Dark [2017-2020]

Photo credits: Netflix
Time travel, Germany, thriller, sci-fi – that's how Dark is known. Similar to Lost, the first season was probably a bit boring at moments, but it got better over time. Dark revolves around children disappearing in a made-up town called Winden in Germany. The story includes some time-traveling elements, but what makes it one of the TV shows like Fringe, besides the time travel, is the dark tone of the show and grim atmosphere.
The show's cast was one of the best I've seen lately, as it included Jonas Kahnwald, who brilliantly played the character of Jonas Kahnwald, Maja Schöne, who played Hannah Kahnwald, and the other cast members were phenomenal. The two co-creators, Baran Bo Odar and Jantje Friese, later created 1899, which, in my opinion, was even better than Dark.
8. 1899 [2022]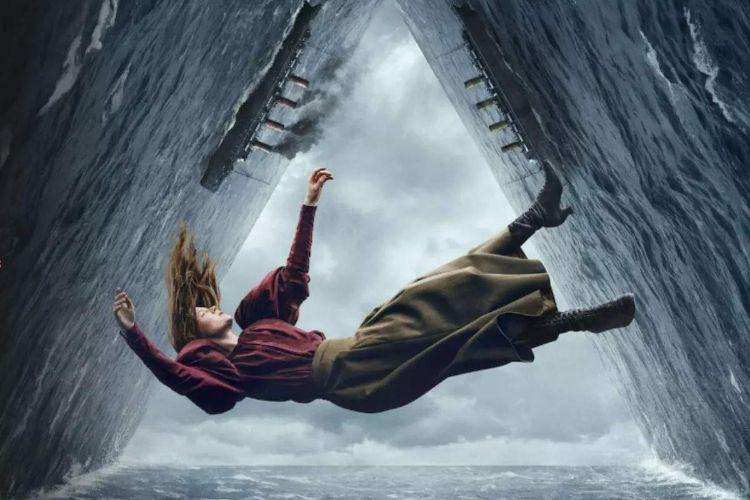 Photo credits: Netflix
This show was, in my opinion, for no good reason, canceled in January 2023. It was brought by the creators of Dark and released on Netflix in November 2022. The story had an amazing international cast of different actors with great storylines, and it delved deeper than any other show I've seen recently. The story was set on a steamboat traveling from England to New York in 1899, but that's just the beginning, as the show had so much more to offer.
The cast featured Emily Beecham as Maura Henriette Franklin/Singleton, Aneurin Barnard as Daniel Solace, Andreas Pietschmann as Eyk Larsen, and many other talented actors and actresses. The show really had a lot of potential, and we hope that Netflix will reconsider and at least add one more season to explain the great mystery behind the show. We just hope it won't be handled as sloppily as the ending of Inside Job.
7.  Doctor Who [2010–2014]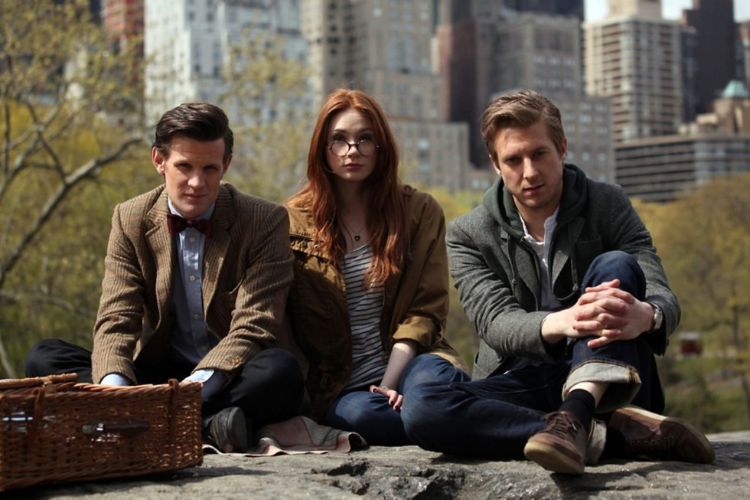 Photo credits: BBC
One of the longest-running shows, Doctor Who had to make it to this list. Just like other TV shows like Fringe (The Twilight Zone and X-Files), it was probably one of the TV shows from which the creators of Fringe drew their inspiration. Doctor Who started in 1963 and the original timeline of the show ended in 1989. The new timeline began in 2005, and it's still ongoing today. Whichever timeline you choose, it's a good one.
As with other shows that have been rebooted or are quite old, Doctor Who also features multiple doctors who change throughout the seasons. In the picture that we shared, you can see the 11th Doctor portrayed by Matt Smith. The show revolves around a Time Lord called the Doctor, who is an alien but appears to be human. He travels in a spaceship called the TARDIS, which looks like a police box from 1960s London. Overall, the show has had a great impact on pop and sci-fi culture and can be considered as one of the TV shows similar to Fringe.
6.  Travelers [2016-2018]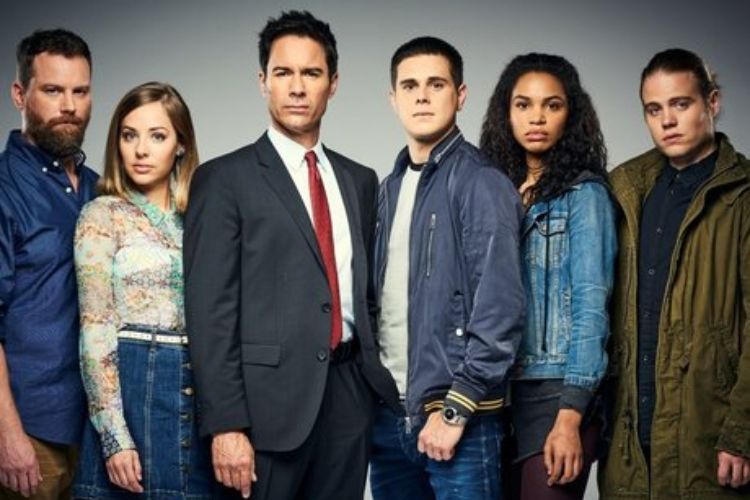 Photo credits: Netflix
Travelers, as you guessed it, is strictly one of those shows about time travel, but with an interesting twist. People are trying to go back to the past from the 22nd century to the present day in order to prevent the collapse of our society. The show explores many horrors through the lens of sci-fi and future dystopias that, judging by our current world, are definitely awaiting us.
The show was created by Brad Wright and it was a huge success. The main cast consisted of Eric McCormack, Mackenzie Porter, Jared Abrahamson, Nesta Cooper, Reilly Dolman, and Patrick Gilmore. Overall, the story is good and you can still watch it on Netflix.
5. Counterpart [2017-2019]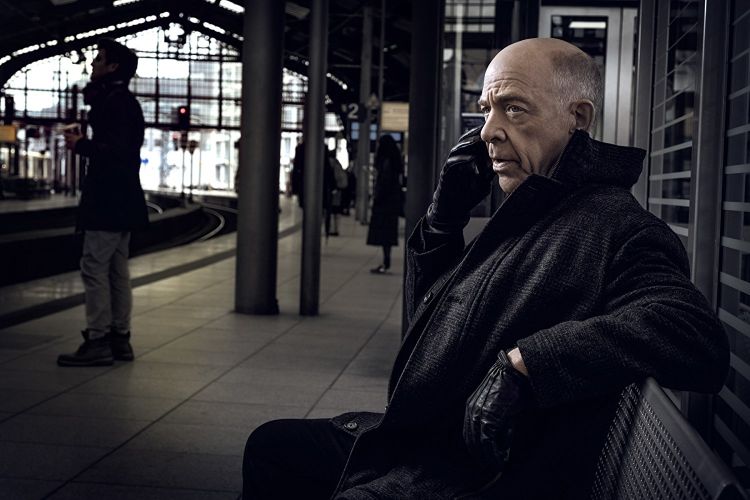 Photo credits: Startz
Counterpart is a sci-fi thriller series and it resembles Fringe in many ways, but the parallel universe is the main key. We follow the story of Howard Silk, who works as an office worker for UN IO (Office of Interchange). Until he finds out that there is a parallel universe created in the late 1980s. After that, in the 1990s, interesting events will take place that will change both worlds forever.
Counterpart was created by Justin Marks and it was broadcasted on Starz. It stars J.K. Simmons (Howard Silk) as the main protagonist, as well as Olivia Williams, Harry Lloyd, Nazanin Boniadi, and others. Overall, the show captures the atmosphere and essence of Fringe, but it also introduces us to a new way of retelling Cold War-era paranoid stories.
4. Black Mirror [2011-present]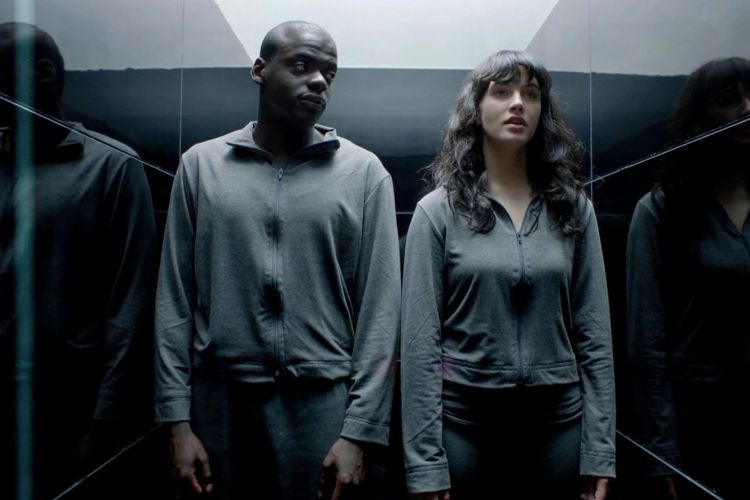 Photo credits: Netflix
The show picked the darkest parts of our society and humanity and put them together in an anthology series. Black Mirror is a great show for all the fans of Fringe as it explored the parallel universe as well as the potential "parallel" universe of our futuristic expectations. Except for Black Mirror's season 6, all previous seasons were about the future of humanity, and the episodes were pretty dark and grim, just like some parts of Fringe.
For true Fringe and sci-fi fans, this is a must-watch, but if you're a true fan, you've probably already watched this one. The actors changed from each episode and season, but the quality of the show is quite good. The show was created by Charlie Brooker, and the most famous cast members included Bryce Dallas Howard, Anthony Mackie, Jon Hamm, Michaela Coel, and many others. We also explored some other shows like Black Mirror that have that dystopian dark vibe to it.

3. Warehouse 13 [2009-2014]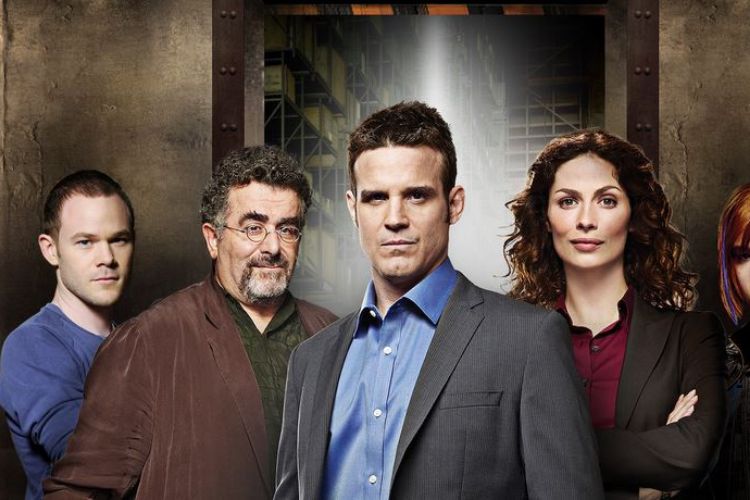 Photo credits: SyFy
By the looks of it, Warehouse 13 is one of the closest TV shows to Fringe. That's probably because of the setup, the time when it was filmed, and familiar faces (similar humor too). The story follows United States Secret Service Agents Pete Lattimer and Myka Bering as they work in the secret Warehouse 13, where supernatural artifacts are stored. As the seasons and story progress, they gather more people on their team while searching for missing artifacts and trying to retrieve them.
Warehouse 13 was created by Jack Kenny and David Simkins, and it has been described as a mix of X-Files and Indiana Jones. This combination creates a great blend, and the show has received high rankings among critics. The main cast includes Eddie McClintock, Joanne Kelly, Saul Rubinek, Genelle Williams, and more. If you liked Fringe, X-Files, or even Indiana Jones, give Warehouse 13 a go.
2. The Twilight Zone [1959-1964]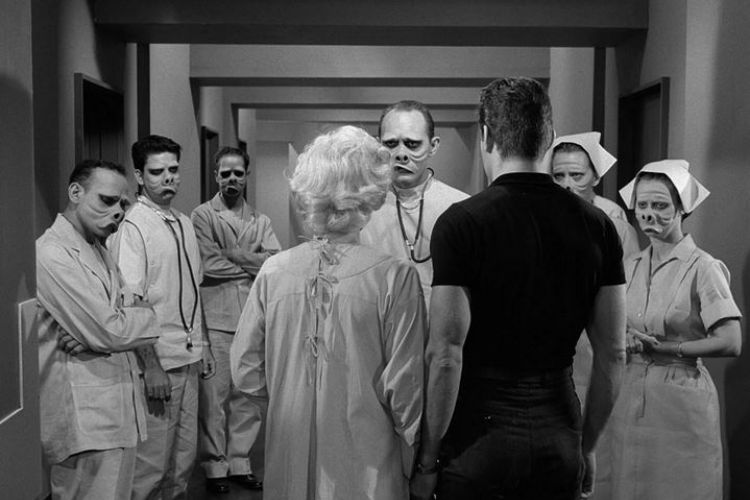 Photo credits: CBS
The show that started modern-day sci-fi horror and other related genres is definitely The Twilight Zone. There have been many attempts to revive the franchise, and the most recent one was back in 2019 by Simon Kinberg, Jordan Peele, and Marco Ramirez. I had high expectations because of Jordan Peele's involvement, but it fell short. Maybe it's best to leave some shows at peace. The original show explored a wide range of topics such as time travel, the supernatural, abductions, and more. Anything you can think of was either started here or was based on characters/situations from The Twilight Zone episodes.
As a huge fan of sci-fi, if you enjoyed any of the shows from this list, you have to watch The Twilight Zone at least once in your life. When you watch this anthology sci-fi series, you'll see how much inspiration it provided to later creators and your own appreciation for sci-fi and horror. The original show, which aired from 1959 to 1964, was created by Rod Serling.
1. The X-Files [1993-2018]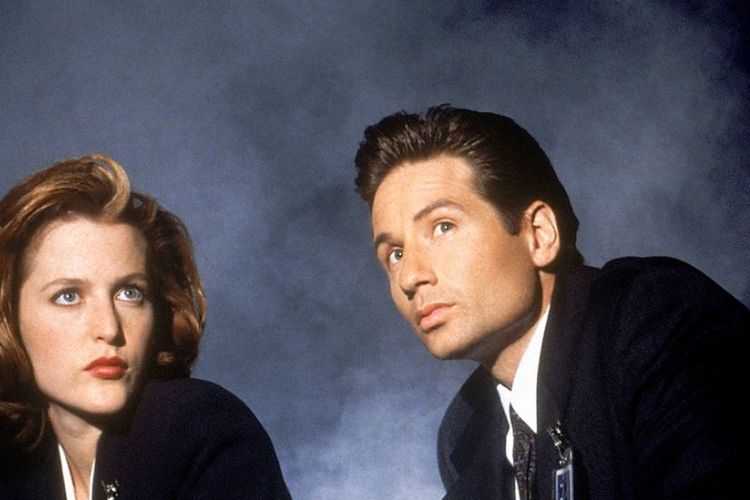 Photo credits: Fox
The show that probably Fringe was based on was either The Twilight Zone or The X-Files. To me, as a '90s kid, this was the Holy Grail of Sci-Fi, and the modern-day Bonnie and Clyde were '90s Mulder and Scully (but in a good way). Fringe, let's not say a ripoff but inspired by this show, as were many others. I think X-Files doesn't deserve any further explanation, as any sci-fi geek probably knows the story and lore by heart.
The great Fox William Mulder, played by David Duchovny, will probably go down in history as the best FBI supernatural detective of all time. While Dr. Dana Katherine Scully, portrayed by Gillian Anderson, will go down as the female fantasy of '90s kids and as the great opposite of Mulder. Most great movies or TV shows usually get one of two things right: the time or the character, but X-Files is one of the rare ones that got both, just like The Twilight Zone.