Back in 2015, Life is Strange, an episodic adventure game, was developed by Dontnod Entertainment and published by Square Enix. As a fan of Life is Strange, I can't find many games nowadays with similar gameplay and a great story. There have been recent attempts by Dontnod Entertainment, but most of them didn't work out. This is also the case with The Dark Pictures Anthology series – sometimes it just feels like they're repeating the same thing repeatedly with little to no changes, but the stories still seem to be good to some extent. We've compiled a list of 9 games that resemble Life is Strange, or in some cases, are even better.
Since it's safe to assume that as a fan of Life is Strange you are also a fan of time-traveling, feel free to check out our list of time-traveling TV shows as well.
9. Little Hope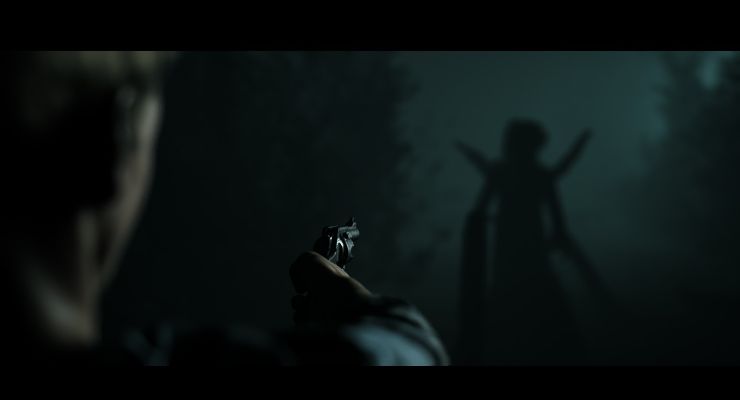 Image credits: Supermassive Games, Little Hope
Little Hope was released in 2022 by Supermassive Games, and it's one of those games that make you think. This is why it's placed here on the list, as it deals with trauma, interfamilial topics, and existential questions. Keep in mind that this game isn't as long as some other Supermassive Games, but it's packed with a great story presented differently, and the plot twist is amazing. Little Hope is the name of the city where the bus crashes, and you can play as one of the five playable characters. The main protagonist is played by Will Poulter, and we must warn you that at any given moment, they can all die. Unlike in Life is Strange, there is no rewind or any time-traveling effects here, so any of the main characters can die at any moment.
If you're not a horror fan, we'll have to tell you that this game isn't as scary as some others, but it still has some cheap jump scares. Other than this, it mostly involves finding items and trying to connect the story, making it more like a mystery or drama with some supernatural and horror elements added to it. If you like games like Life is Strange, be sure to check out this one.
8. Heavy Rain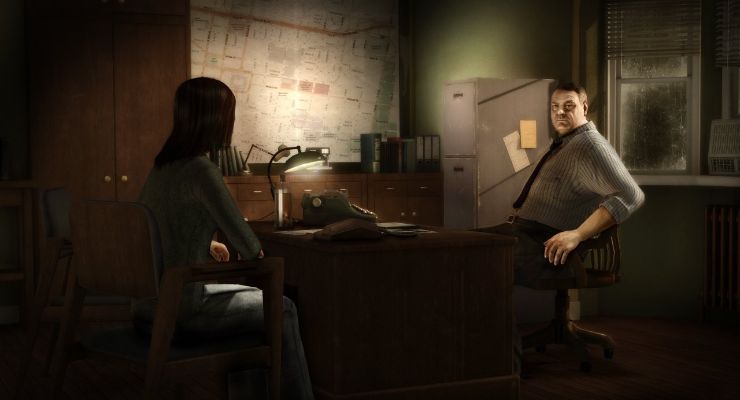 Image credits: Quantic Dream, Heavy Rain
The game that made Quantic Dream more recognizable is Heavy Rain. This is a game with no supernatural elements, and it's more like an interactive crime mystery drama. Heavy Rain is a bit older since it was released in 2010, so the graphics may seem a bit outdated. You can play as one of the four playable characters, The main character is Ethan Mars, a loving father and an architect. The other three characters feature Scott Shelby, a private investigator; Norman Jayden, an FBI profiler; and Madison Paige, a journalist. The story of Heavy Rain is centered around uncovering the identity of a mysterious Origami Killer. The game is called Heavy Rain because the killer uses heavy rain or long periods of rainfall to drown his victims.
If you're a fan of Life is Strange, then you should play this game since it popularized the interactive video game genre. Other than that, the game features vivid and memorable characters, a well-written story, and a great plot twist, just like good crime and mystery movies. It lacks something supernatural, but it adds something that Life is Strange doesn't have enough of – suspense.
7. Until Dawn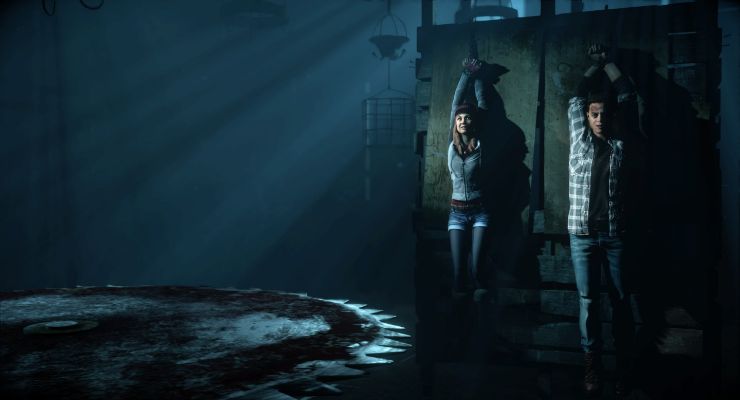 Image credits: Supermassive Games, Until Dawn
Probably the scariest game on the list is Until Dawn. This game put Supermassive Games on the map, and for a good reason – simply, it's awesome! If you haven't played Until Dawn and you like games like Life is Strange, then you must try it. Except for the great characters and the whole '90s and early 2000s horror vibe, the game is beautiful even though it was made back in 2015. Until Dawn has a special butterfly system inspired by the butterfly effect, which means that you'll have to make choices that'll affect the outcome of the game. You'll play as many as eight characters in this game, which is set in a remote lodge on Blackwood Mountain (a made-up place for the game) in the western part of Alberta, Canada.
Until Dawn is the first game by Supermassive Games that made a huge commercial success. They've made games before Until Dawn, but the most dominant players in the interactive video game industry were Quantic Dream and, at that moment, a small new company, Telltale Games. If you liked Life Is Strange and you missed the '90s horror movie vibe, then hop in and enjoy the ride. On the other hand, if you prefer games like Until Dawn, there are plenty of them included in the list.
6. Beyond: Two Souls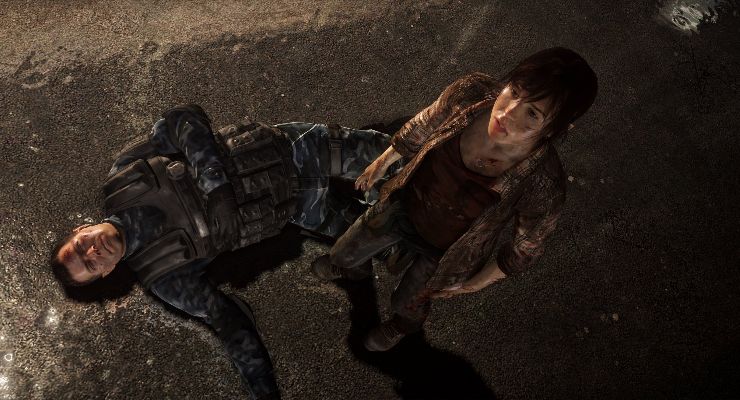 Image credits: Quantic Dream, Beyond: Two Souls
Back in 2013, Beyond: Two Souls came out and shook the interactive video game market. Three years after the release of Heavy Rain, Quantic Dream Studio created another masterpiece which, in my opinion, is better in certain aspects than Heavy Rain. First of all, there is a strong supernatural element in the game, and that's the soul called Aiden. Jodie Holmes (played by Elliot Page), our main protagonist, has been connected with Aiden since her birth. The story isn't linear, so you'll be revisiting the most important moments of Jodie's life in the past. Her father-like figure is Nathan Dawkins (played by Willem Dafoe), who is the leader of a team taking care of Jodie.
Overall, the game explores themes like other games, such as Life is Strange. These themes include life, death, secret government experiments, the CIA, and so on. The most important part is that, as always, good old Uncle Sam is trying to weaponize Aiden and harness the power of Aiden. Just imagine what good old Uncle Sam could do with all that power and energy. To find out and get involved in an emotionally amazing, well-written story with fantastic gameplay, just play Beyond: Two Souls.
5. The Walking Dead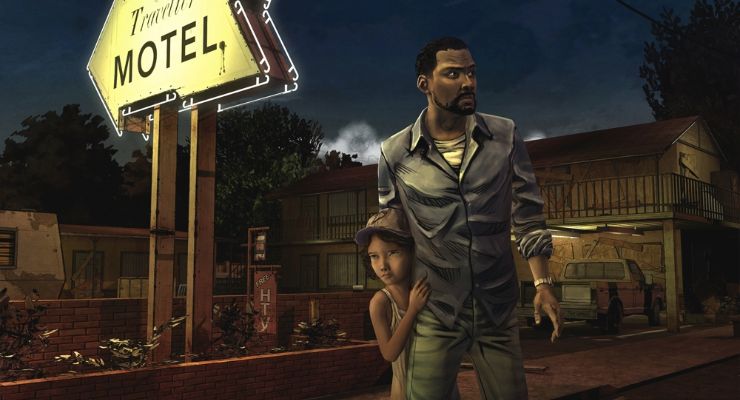 Image credits: Telltale Games, The Walking Dead
Zombi mania has taken over both the movie and gaming industries since the release of Resident Evil 1 back in 1996. The Walking Dead is the most successful Telltale Games project, and it's the only game that has a complete story spanning two seasons. In the first season, we play our male protagonist, Lee, who is a university professor and a convicted criminal. He becomes the protector of a little girl called Clementine. In the second season of the game, we play as a slightly older Clementine. Both seasons are good in their own way, and the story is based on The Walking Dead comic book series.
Since the commercialization of zombies and time travel, there have been many games out there, but none quite like The Walking Dead or Life is Strange. Each of them represents the best in the interactive video game genre; Life is Strange is more of a sci-fi drama, while The Walking Dead leans more toward horror drama. Anyway, if you enjoy games like Life is Strange, be sure to try this one, even if it's a bit outdated. The graphics are fairly similar to those of Life is Strange. We could say that The Walking Dead video game served as a somewhat inspiring predecessor to Life is Strange.
4. Oxenfree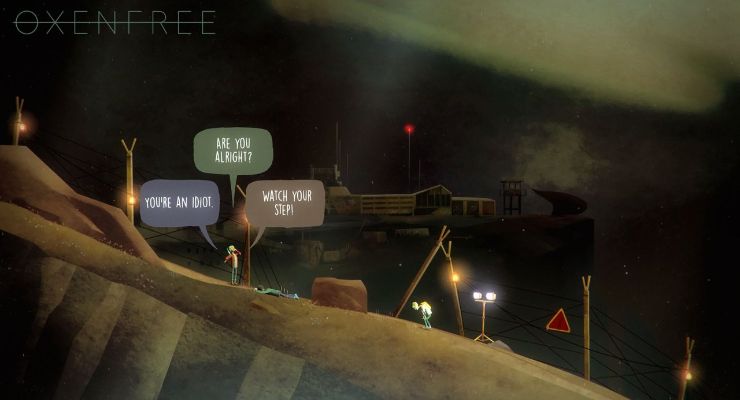 Image credits: Night School Studio, Oxenfree
Unlike other games on this list, this one doesn't have fancy graphics, but it boasts really interesting game mechanics and an amazing story. Oxenfree was released back in 2016, and the sequel, Oxenfree II: Lost Signals, came out in July 2023. In Oxenfree, we play as a girl called Alex, who, along with her stepbrother, visits a local tourist hotspot called Edwards Island. After a beach party and some drinking, things go completely haywire once they enter a cave. This game incorporates a time element, as it revolves around a time loop, spooky objects moving on their own, and even reflections in the water responding to Alex's voice. In other words, it's a game that's definitely worth playing, as well as its sequel, Oxenfree II: Lost Signals.
Since it lacks fancy graphics, the story is better than that of most games; plus, it has that time-travel element which makes it even more appealing to fans. If you loved university life, drama, and the overall environment similar to those in high school movies from the 2000s, then this game has it all. Oxenfree also deals greatly with themes such as trauma, self-forgiveness, loss, and the consequences of our choices. Trust us, you won't be disappointed by this one, except if you prefer games that have more realistic graphics like Life is Strange has.
3. The Wolf Among Us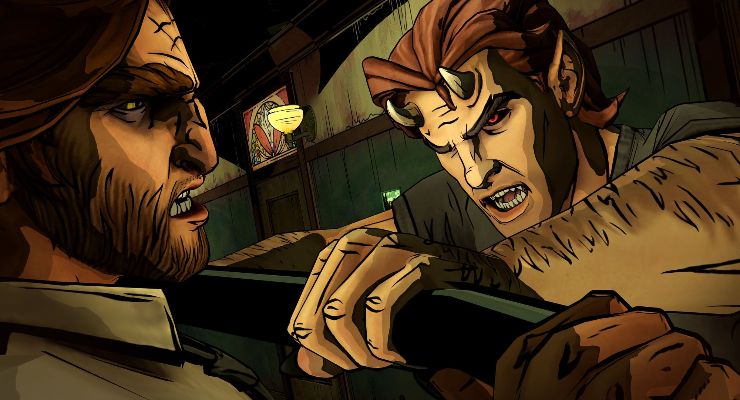 Image credits: Telltale Games, The Wolf Among Us
The Wolf Among Us is a unique masterpiece developed by Telltale Games, set in a fairy tale universe. The Wolf Among Us is based on Bill Willingham's comic book series "Fables." The story is set in 1986, 20 years before events in "Fables." We play as Bigby Wolf (The Big Bad Wolf), who is the sheriff of Fabletown; an enclave in Manhattan. For Fables (characters from the Fable universe) to fit into the modern world, they've disguised themselves as regular people. One day, a murder occurs in Fabletown, and that's when you, as Bigby, need to step in to solve the crime.
As the story unfolds, numerous suspects emerge, making the narrative all the more intriguing. Everything about this game is memorable, from the unique characters that most of us are already familiar with from fairytales to the locations, graphics, and amusing dialogue. Like Life is Strange, this game features not just supernatural effects, but it encompasses an entire magical world. If you're seeking a great story with some of your favorite childhood characters, set in our own world and presented in a noir crime story style, with Max Payne as the main protagonist, then this game is perfect for you.
2. The Quarry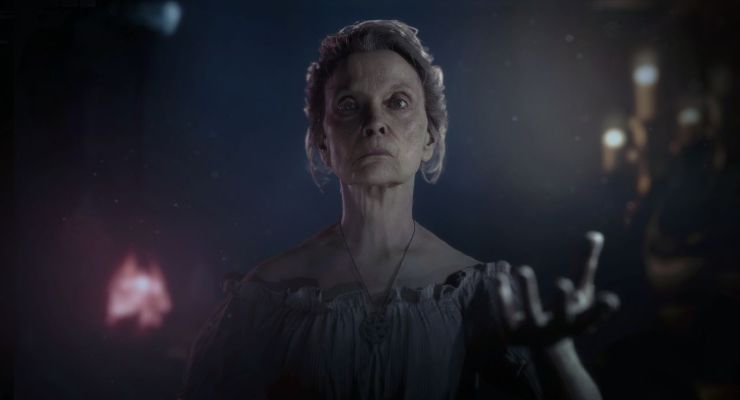 Image credits: Supermassive Games, The Quarry
The one that can easily compete with Until Dawn but with fewer horror elements is "The Quarry." This game is set in a summer camp called Hackett's Quarry, where players take control of 9 teenagers. "The Quarry" has a lot of hidden secrets, one of which you'll find out fast is that it's haunted by some supernatural creatures and angry locals who don't like outsiders. From there, the story gets wilder and more horrifying, but it's also a great drama. "The Quarry" features some of the best acting you've ever seen in a game, and it includes some of the best music, like "Moonlight" by Ariana Grande. Numerous other hits are perfectly embedded into the game with some crazy graphics and perfect timing.
This game has some horror elements added to it that might scare away some fans, but trust us, nothing as scary as Amnesia or Resident Evil. It strikes a perfect balance between the supernatural, and the number of choices you'll have in the game is insane. Once you finish the game, it'll linger in your head for a couple of days, especially if you're a fan of conspiracy theories, supernatural beings, etc. After Telltale Games was shut down in 2018, we thought that the game would end there, but in 2019, it was announced that season 2 would come out in 2024.
1. Detroit: Become Human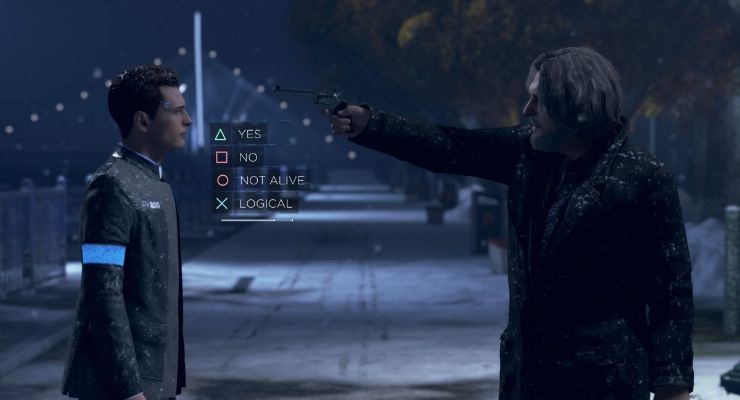 Image credits: Quantic Dream, Detroit: Become Human
By far, Detroit: Become Human is the best game that Quantic Dream has ever made, in our opinion. It's set in dystopian Detroit in 2038, where androids are incorporated into everyday life. When androids start to disobey, the police catch them, but androids also work with the police. In-game, you control three different characters: Connor, an android police officer who is hunting other deviant androids; Kara, a housemaid who escapes from a man abusing his daughter; and Markus, an android who takes care of celebrated painter Carl Manfred. The game offers lots of choices, in some cases, too many, and it has tons of different endings. What this game does, like Life is Strange, is that it's filled with emotions and sympathy.
Detroit: Become Human is the game that just has it all – the graphics are great, the story is convincing, and the gameplay is amazing. Except for the missing "rewind," there is no reason for you to skip this game. If you're a fan of sci-fi and drama video interactive games that offer such a convincing story that'll make you rethink our future and where we're going as a species and as a society, then this game is for you. In the end, who doesn't like the dystopian future that we're heading towards, anyway? With this game, we would like to conclude our list. These were our top 9 games like Life is Strange.