There are a lot of games like Divinity Original Sin 2, but not many of them are that impressive. While Divinity Original Sin 2 is arguably one of the best games of all time, the genre is in no way unique. As you may already know, the game has a very rich story and the combat system is quite unique with surroundings having a great impact on the outcome of the battle. Nevertheless, while Divinity Original Sin 2 is quality, we find that the actual gameplay can get stale after a while.
We will explore games like Divinity Original Sin 2 in regards to the game setting, dungeon crawling concept, isometric playstyle, and turn-based elements. There are a lot of games that have a similar concept, but a lot of them just miss the mark in regard to the actual execution of the formula. That said, here are our top 7 games like Divinity Original Sin 2 ranked by replayability, overall quality, and accessibility.
7.
The Incredible Adventures of Van Helsing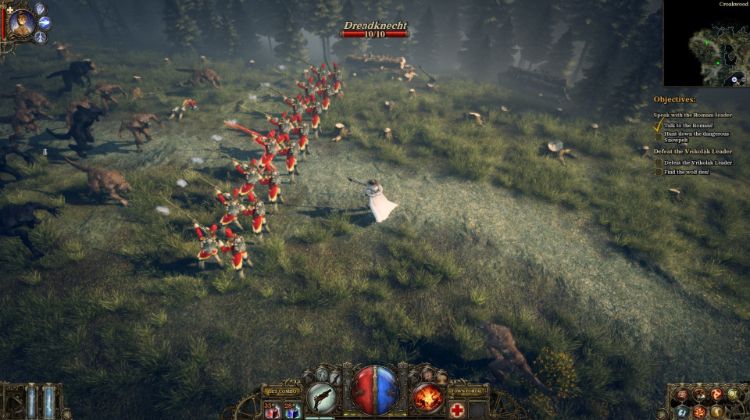 This game surprised us regarding the overall gameplay and the unique art style direction. The Incredible Adventures of Van Helsing has a gothic/dark vibe and a unique class twist. While the UI does remind us of Diablo games, the game "flavor" is still innovative. Over the years, there were perhaps too many games that are just focused on being a complete "medieval fantasy". While we are fans of it, we do like to see a change of scenery, this game provides exactly that.
6. Lost Ark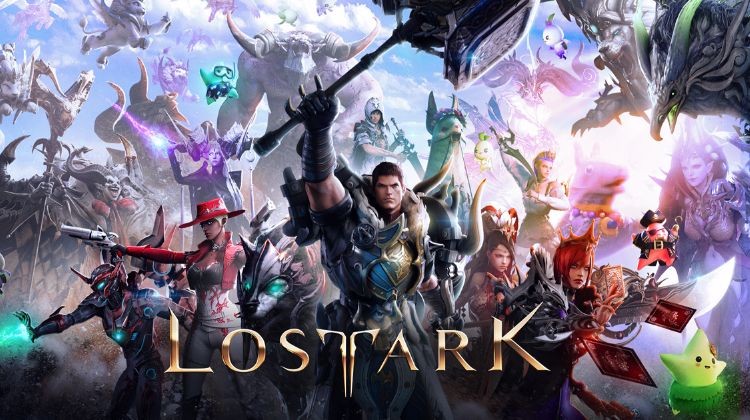 At this point, we have all heard of Lost Ark. It's hard to miss the hype revolving around the game. The game itself has good gameplay, acceptable graphics, and thoughtful mechanics. But, (this is a big but) the inherent shenanigans that come with a free MMORPG game are extremely prominent. As with a lot of modern MMO games, the direction and monetization of the game are questionable at times. Nevertheless, we need to acknowledge its place in the current gaming landscape.
5. Grim Dawn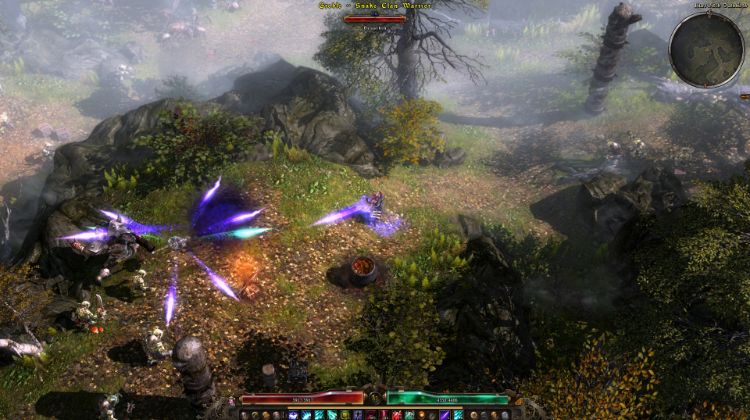 Grim Dawn took everybody by surprise. It's currently one of the most played games on Steam and for a good reason. The overall look resembles a "Diablo-style", but the gameplay, mechanics, and builds have a unique system. While the game can be overwhelming at first, once you get into exploring different builds and paths, you will get hooked very easily. Grim Dawn is also almost exclusively a single-player game, and with this style of game, it's usually best to stay that way. It's not "poisoned" with monetization, and the game isn't revolved around the PvP balancing shenanigans, but rather a single-player campaign with a rich story. Even though we like PvP games a lot, this is very refreshing, since these types of games usually have downfalls if they go the MMO route.
4. Path Of Exile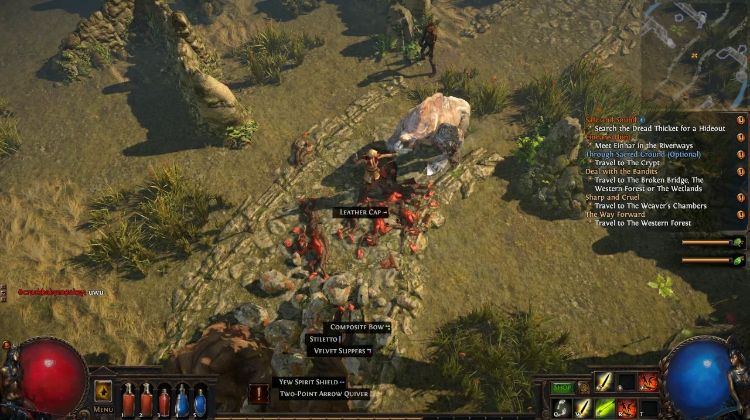 Path Of Exile has been around for some time. It had a very successful start and it was able to retain a lot of the MMO audience. The gameplay style is similar to Diablo 3, but there are things that the game simply does better. The mechanics are smooth, the skill tree is robust, and the feel of the gameplay is very good. It came around the time when people were looking for a Diablo 3 replacement, and the timing couldn't be better. Since it's an MMO, there are some things that are not that appealing with the monetization strategies. Nevertheless, Path of Exile is free on Steam so it's very accessible.
3. Torchlight 2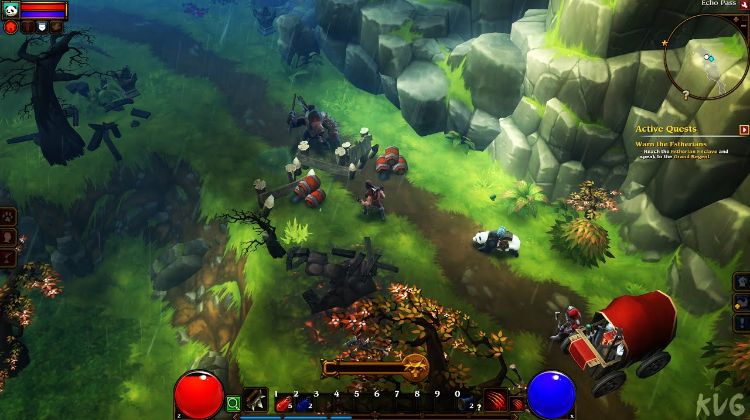 Torchlight scratched that Diablo 2 itch in the 2000s when there were many failed games that tried to implement this formula. This game did a great job implementing a lot of dungeon crawler hack-and-slash mechanics. Furthermore, it really feels different from other games of this genre and it has its unique vibe and art style. On top of that, the game is single player and there are no monetization traps laid out for the player (like we see in a lot of modern games, free or not). We played Torchlight 2 a lot in the late 2000s, and it still remains one of our favorite games.
2. Diablo IV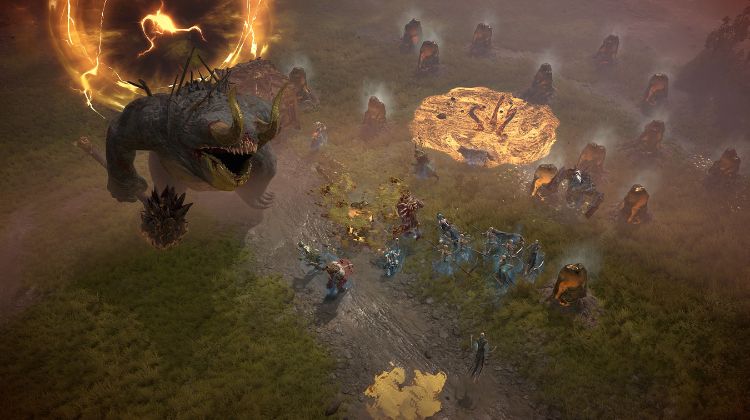 Diablo IV is probably one of the most anticipated games of 2023. This is probably not a surprise since Diablo is the king of this type of genre and is on top of the throne for more than 2 decades. The new iteration of the game looks promising and generally received positive reviews. Players generally don't feel anything good towards Blizzard as a company, and that's understandable given their actions in the past decade. Nevertheless, Diablo IV is a quality game. There are some things that need to be polished, but the overall consensus is that it's a good successor to the previous versions.
1. Heroes of Might & Magic 3: Complete Edition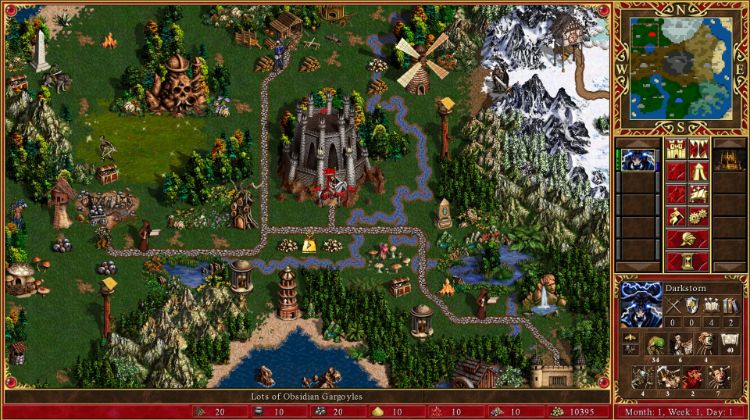 While Heroes 3 is not very similar to Divinity 2 Original Sin, it is the king of turn-based games. If you can get used to the graphics of this game, everything else will be a smooth ride. The game is easy to learn and hard to master, exactly what you would want in this type of game. Furthermore, it is probably one of the most replayable and simultaneously the best games of all time. Not only does it have "good RNG" which provides you with a lot of variety in every new game, but it also boasts many factions, heroes, artifacts, and units. We played this game the most and it never gets boring.
If you like this list, we also made a list of 7 games like Magic The Gathering. In recent years, a lot of great card games came out, but only a few of them are actually worthy of your time.