Looking for the perfect co-op game like A Way Out can be more difficult than you might think. There are a lot of factors that come into play when considering a new co-op game. It has to be the right kind of genre to appeal to multiple people, the skill levels need to be somewhat balanced, and things like cost, fun, replayability, graphics, and how good the overall dynamic is all come into play.
We tried a lot of co-op games in the past few years, mostly on our PS5. Although there is a lot of choice, surprisingly a lot of games like A Way Out have some inherent problems like split-screen, bad dynamic between players, and overall lack of fun. In this list, we will explore our top picks for the perfect co-op experience.
7. It Takes Two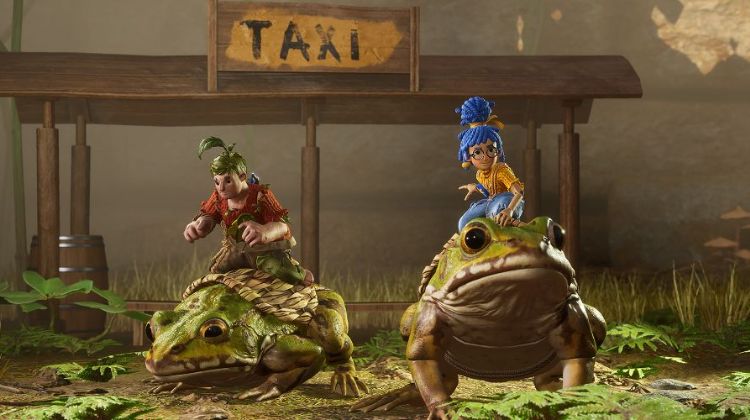 It Takes Two is one of the best two-player games out there. You've probably heard of this title before, and it's not a surprise that it is on the top list of games like A Way Out. The only thing we have against this game is that it sometimes feels too arcadey, which we know is the point of the game, but it can get repetitive after a while. This repetitive gameplay is combated really well by developers creating fun and dynamic levels (music levels, riding frogs, jumping buildings, etc). Nonetheless, it still provides a unique experience and a good two-player dynamic throughout the game. It Takes Two is similar to A Way Out since the basis of the gameplay is cooperation and teamwork with your partner.
6. Sackboy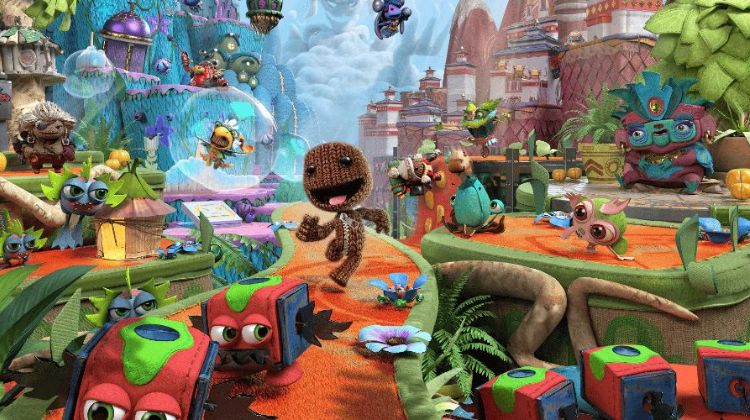 Sackboy is the Big Brother of its predecessor, Little Big Planet. The game has a similar feel to It Takes Two, but it can be played by four players. The levels are very intuitive, and this is where the game shines the most. Just like It Takes Two, it may seem too simple at first glance, but the level design saves it and makes for a very fun ride and an extremely satisfying couch co-op that almost anyone can pick up and enjoy. We actually found this one better than It Takes Two because of the overall style of the gameplay and flexibility regarding the co-op experience (everyone can join and quit whenever they want, and it's up to 4 players).
5. Alienation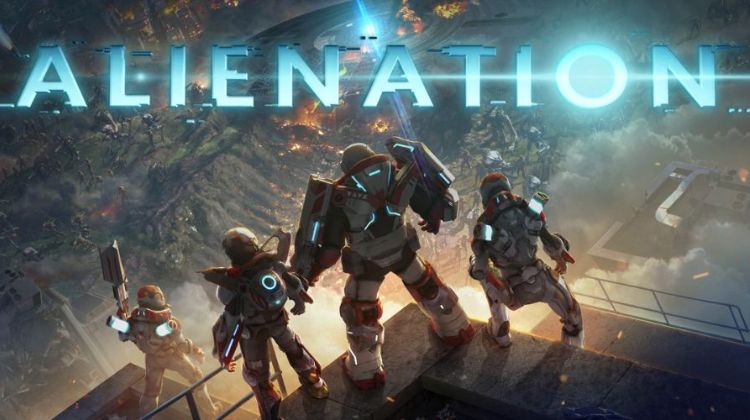 Alienation is a game we bought from our endless crusade in the PS5 store. It's a kind of hidden gem among the couch co-op games, especially if you like alien shooters. The game itself doesn't offer anything revolutionary, and we can bet our money that you've seen plenty of similar games, but what matters here is the execution of this kind of genre. We are surprised that there are not a lot of games like this, since this formula is one of the best (in our opinion) when it comes to couch co-op experiences. This is where Alienation shines, it offers a 4-player no split-screen alien shooting experience with an RPG twist to it.
4. Magicka 2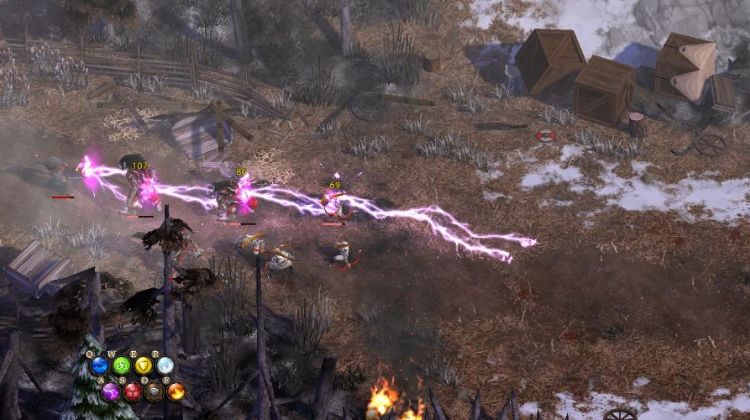 This game we came across completely by accident when searching for games like A Way Out. The co-op experience is seriously underrated given the game's relative lack of popularity. Magicka 2 revolves around combining elements to create unique spells such as Fireball, Ice Blast, Shield, Lighting Shock, etc. There are a ton of spells in the game and figuring them out is the big part of the fun. Moreover, there is no split-screen and the game can be played by 4 players, which is always a big plus. If you are a fan of magic and fantasy, there are other popular titles like Divinity Original Sin 2 and similar games. We only once heard about Magicka 2 before actually trying it and to us, this is one of the most fun co-op experiences we ever had.
3. Overcooked 2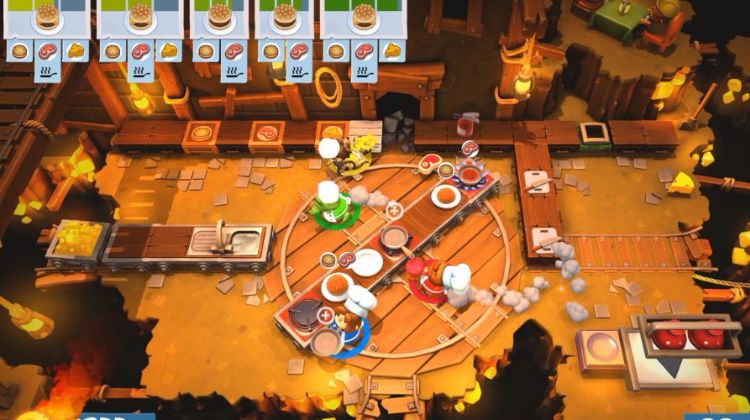 I think we all know this one. Probably one of the most popular co-op games and arguably one of the best PC games of all time in its respective genre. Overcooked 2 is filled with wild, fun, and unique levels that will test your teamwork and digital cooking skills to the maximum. It is a game that you and your friends will probably get hooked on very easily. If you are not caught up, you basically run around trying to cook given meals with a deadline in place. This creates havoc and mayhem in the kitchen and can be very easily turned into a screaming match between the players. Overall, a very fun and classic game that has one downfall, it kind of becomes repetitive after a while, given the amount of levels it has (including DLCs), other than that, it's a perfect game.
2. Ultimate Chicken Horse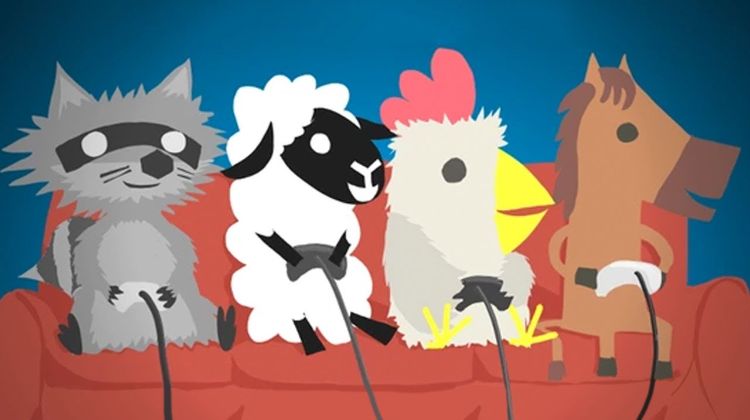 We tried Ultimate Chicken Horse on accident when we were exploring some PS5 couch co-op experiences. Basically, four players design a level, and then simultaneously compete with each out on can beat it. It naturally creates a lot of dynamic, fun, trolly, and memorable moments. When our crew played this, we were hooked for about 4-5 hours just from the first try. It seriously is addicting in a group setting. On top of all this, the learning curve to the game is almost non-existent, basically, you need to know how to play Super Mario and that's it.
1. Jackbox Party Pack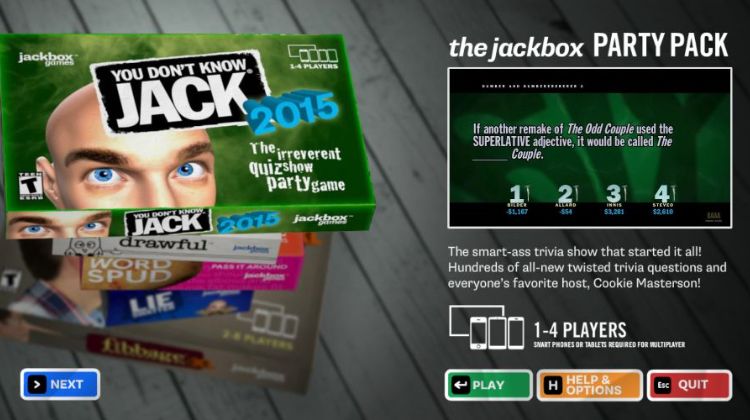 This is for sure one of our favorite games. So exactly what is Jackbox? When Covid hit, we all played this game with our friends over Discord. It's basically a pack of a lot of dynamic and interactive games that resemble something like Cards Against Humanity, drawing skills, rap battles, guessing games, trivia with a lot of twists, and so on. Moreover, you really only need one laptop and a couple of phones to play it, so you can even set it up somewhere in your local coffee shop or outdoors.
The series even features an Alien game that is similar to Among Us (before it was cool). One more key advantage these games have is that you really can get anyone to play them. Guys, girls, young, old, gamers, non-gamer, everyone can get a hang of these games and enjoy them to the max. A lot of co-op games fall short in regard to the learning curve and flexibility. A game like Magicka is fun, but a lot of people just won't "get it". Jackbox Party Pack shines here the most!