Halloween is coming and so is the new season of Marvel Snap – called Bloodstone! Marvel Snap Bloodstone is inspired by a TV special called Warewolf by Night, released back in 2022. The season will begin on October 3rd and it will feature four new cards followed by two new locations along with other smaller changes. We will go through these changes and see what awaits us in the "spookiest Marvel Snap" season this year.
New Cards in Marvel Snap Bloodstone season
Elsa Bloodstone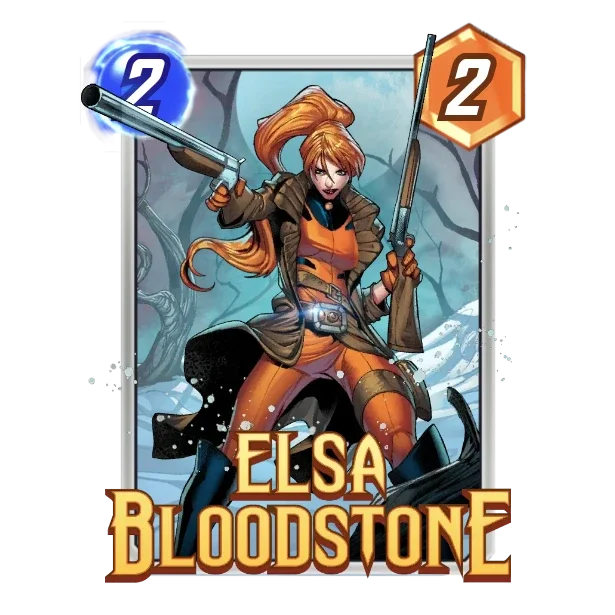 Ability: If you play another card to fill a location, give it +3 Power.
As you can see, Elsa Bloodstone is not just a filler card, the new mechanics can really make a difference and we are sure that she will be an integral part of many Marvel Snap Decks during this season. Her ability to give +3 power will work really well with all sorts of Move Decks – especially the ones that center around Nightcrawler, Jeff, Vision, and similar cards with Move ability. We also understand better why Kitty Pride was so heavily nerfed a few days ago.
Man-Thing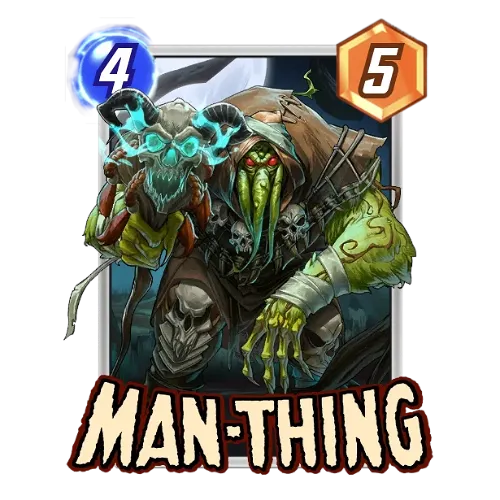 Ability: Ongoing: 1, 2, and 3-Cost cards here have -2 Power.
Man-Thing seems like a strong card but we will just have to wait and test out to see if there's really some meta usage to it. There aren't many decks that don't have 1,2 or 3-cost cards in them so it might serve as a situational counter for decks like Surfer that rely heavily on those low-cost cards. However, there are other ways to counter those decks so this one doesn't seem that strong.
Black Knight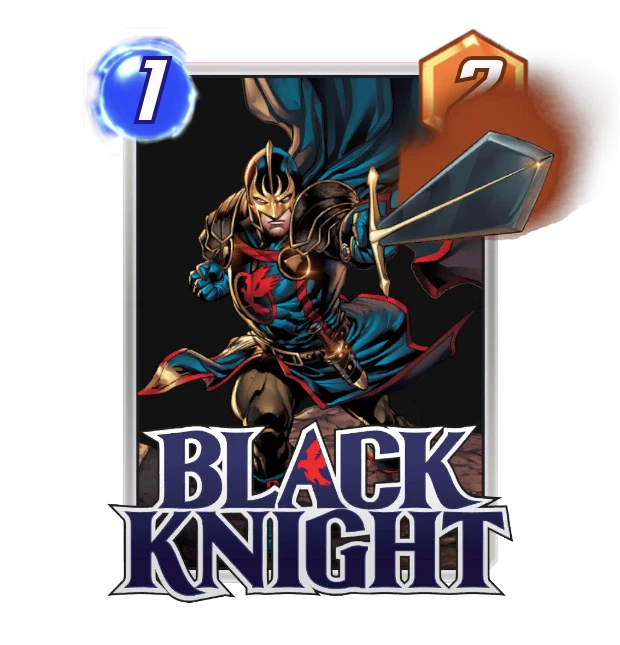 Ability: After you discard a card, add the Ebony Blade to your hand with that card's Power. (once per game)
Obviously, this one will be really big with all sorts of discard decks. Black Knight's mechanics offer a lot of various combos, mostly revolving around Lady Sif and similar cards and we are super excited to see what the new meta will be.
Nico Minoru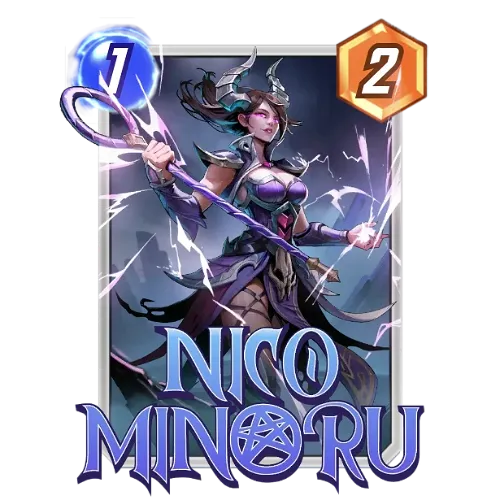 Ability: On Reveal: After you play your next card, cast a spell. (The spell changes each turn.)
Nico Minoru will rain chaos for sure. It will be very interesting to see how much RNG will be involved in all this and if you can really build a deck around this card. The spells that she has are various – 7 in total:
On Reveal: After you play your next card, it becomes a Demon.
On Reveal: After you play your next card, destroy it and draw two cards.
On Reveal: After you play your next card, move it one location to the right.
On Reveal: After you play your next card, give it +2 power.
On Reveal: After you play your next card, replace the card location.
On Reveal: After you play your next card, give a copy of it to your hand.
On Reveal: After you play your next card, double this card's power.
As you can see, the possibilities are endless with Nico Minoru – it will be hectic to play with or against her for sure!
Werewolf by Night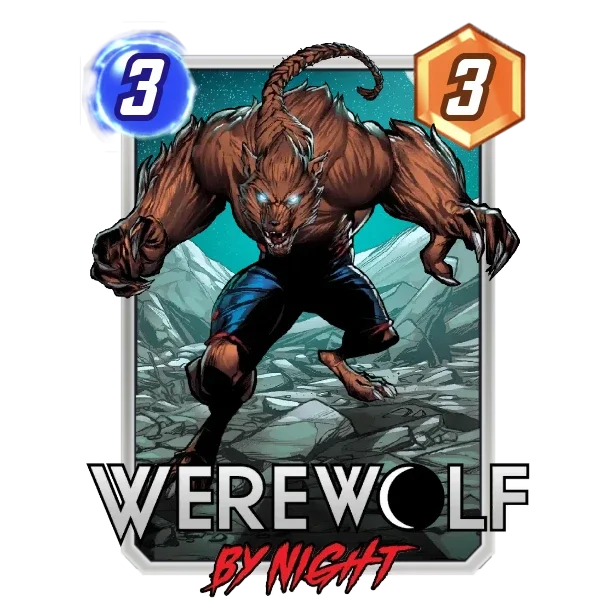 Ability: After you play an On Reveal card at another location, move there and gain +2 Power.
Werewolf by Night looks really strong – it will be a great addition for all sorts of On Reveal Decks and even some Move Decks that center around Kraven. Obviously, this card will work well with Elsa Bloodstone as well since it's a move card – so try to use both of them and see how it plays out!
New Locations in Marvel Snap Bloodstone Season
Hotel Inferno
Effect: After you play a card here this turn, destroy the top card of your opponent's deck.
Hotel Inferno will be a bit frustrating for several reasons – especially against move decks. Decking out your opponent will be a viable strategy with many different decks so we see another buff to Move decks in this season of Marvel Snap. As a regular location, it will be fine but we are betting that once this comes as a featured location, most players will go for move decks.
The Abbey
Effect: First to put exactly two cards here draws a card.
The Abbey looks cool because it has a very easily achievable effect that will surely influence the gameplay. The effect is not so powerful but it can be rather useful, especially early on in the game. It is always good to have a more diverse location pool and The Abbey does contribute to that matter.
Final Thoughts on Marvel Snap Bloodstone Season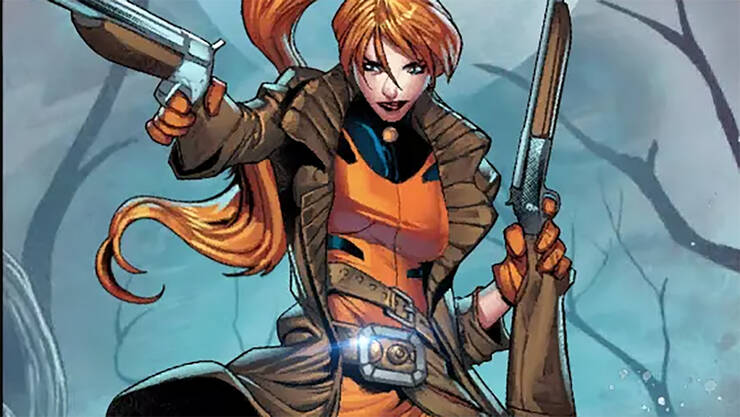 It seems like the new Marvel Snap Bloodstone season will bring quite a few exciting changes, especially on Move Decks and their mechanics. There will be some new artwork as well and that's always a nice thing to see. On a personal note, the whole Halloween vibe is really fun and we've got to hand it to the creators, the announcement of the season on YouTube was one of the coolest ones that I have seen in years!
Photo Credits: Marvel Snap