Well, we can't say that it has been a long journey – but it was a fun one. Carnival row will end after season two and the premiere date is set for Feb 17. The season will have a total of 10 episodes and they will be released weekly on Amazon Prime. The fans have been waiting for season 2 of this fantasy tv show for well over three years. Now, when the release date is finally here we are left with a bitter-sweet taste in our mouths – we will get only one more season of Carnival Row.
Why has it taken so long for Amazon to set the premiere date for season 2?
There are several reasons why it took Amazon 3 years to release season 2 of Carnival Row. Probably the strongest reason is the pandemic – the filming was postponed several times during the outbreak and that has caused some delays for sure. Also, Orlando Bloom celebrated the birth of his daughter so probably he was occupied as well at the time.
There are other reasons as well – we suspect that Amazon has been considering canceling the show for some time. The truth is, it never really hit as much as they wanted. The show performed OK but considering the long wait, it is to be assumed that the fanbase has declined over the years. Luckily that has not happened – for season two anyway.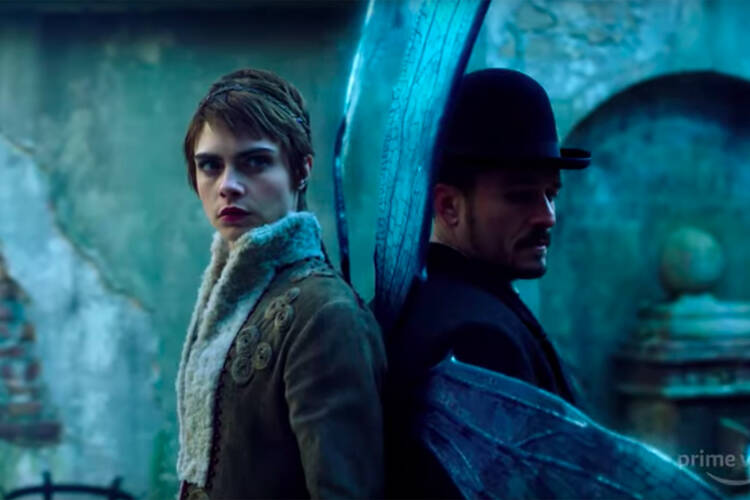 Credit: Amazon
Why won't we get Carnival Row season 3?
As we stated, fans got mixed feelings about the announcement from Amazon. Many of the folks out there are happy because they will finally see season two but sad as well due to the fact that it will be the final season. Apart from the long wait issues, the show has had other problems as well.
The main one was that it bit more than it can chew – with so many plotlines it was difficult to have this as a side project which it was supposed to be at Amazon. The whole setting demanded at least five seasons to develop and complete and that was not the direction in which Amazon wanted to go.
We feel that writers just had to make a difficult call and finish it before it gets out of hand. With so many scandals over fantasy franchises (Rings of Power being the latest), Amazon probably didn't want to risk anything.
Carnival Row season 2 will be a nice addition to the fantasy genre
Whatever the case, we are sure that fans will enjoy Carnival Row this spring. The show has had its moments and we are sure that season two will perform nicely as well. It is not the best show out there for sure, but we do advise you to check out the first season and stay tuned to see what season two will bring.