Ladies and gents, it's official – Henry Cavill is leaving The Witcher after season 3. This announcement came as a shock from the official Witcher Twitter profile and has been confirmed by Henry4. Liam Hemsworth is to replace him as a lead role in this fantasy TV show. The announcement came just a few days after Henry Cavill posted on Instagram a short video in which he confirmed his return as Superman. It seems that this is a straightforward decision for Henry – He wants to focus on his movie career rather than on a Netflix series. But is this really true? We tried to get to the bottom of this shocking news.
Why is Henry Cavill leaving The Witcher?
Well, to be honest, no official explanation has been provided. The simplest answer would be that he wants to pursue his acting career elsewhere. But the thing is, if you followed his work, you know that he is not just here for the money. Henry Cavill stated several times that Witcher is his favorite character from fantasy book franchises. There are several speculations though, two being the most popular ones on why Henry Cavill is leaving Witcher.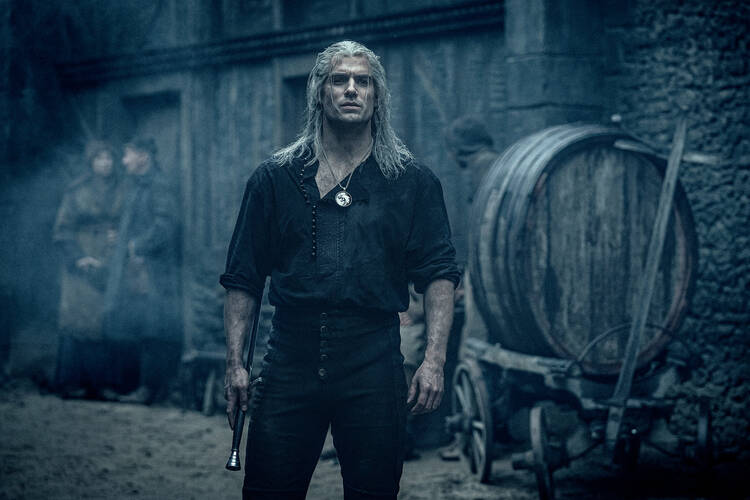 Henry Cavill is leaving The Witcher because wants to pursue his career goals as Superman
Recently, Dwayne "The Rock" Johnson wrote on Instagram that the struggle to bring back Henry as Superman lasted for years. Sure, that can be one explanation – Superman movies will take a lot of time to create and him being a new-old lead role will be time-consuming. Probably a substantial amount of money is involved and we all know how popular superhero movies are these days. Maybe he got tired of this role – after all, he has been Geralt of Rivia for well over three years. His work in earlier Superman movies was highly praised so there is doubt that he will succesed in this role. He is a fantasy fan so Superman movies fit into this genre as well. As we stated before, all these reasons would be sufficient for some other actor – but not for Henry Cavill.

Henry Cavill is leaving The Witcher because he had a dispute with writers over source material

Ok we said it – there have been rumors of ongoing problems with showrunners for years now. It's no secret that the plot of the Witcher was changed greatly compared to the source material. Fans have been complaining but to be honest, the show was reather good and Henry simply was a perfect cast. However, thing is that the season two forecasted some major changes related to the plot. We won't go into spoilers but we feel that Henry, being a superfan of Witcher franchize, had problems with these decisions. He stated in an interview "My version of Geralt ​​is faithful to the books, and I'm sure the game too, because I'm a huge fan of the game".

Netflix is no stranger when it comes to desecration of well known franchizes (it's latest victim being Resident Evil series). The Witcher and argubily Shadow and Bone are the only shows to date that are considered as sucesful adaptations of fantasy novels on Netflix. Having that in mind and a fact that superfan lead is leaving the show, it is only logical to conclude that the problem was with showrunners.

The Witcher withouth Henry has a grim and ghastly future
Whatever the case, things will not be the same in the Witcher universe after season 3. Recasting an actor is never a good decision, especially after three seasons. Geralt of Rivia is not James Bond and it can't be simply replaced. Henry Cavill was Geralt of Rivia and he always will be – Liam Hemsworth might perform well but the character won't be the same. We hope that we are wrong but Netflix is really in deep with this. The Witcher was their flagship when it comes to fantasy TV shows and the best-rated one by far. Beloved Geralt of Rivia will forever be remembered as Henry Cavill. With him leaving the series, Netflix is flying without a captain – and it won't be long until we see that plane crash and burn.