Blizzard seems to keep providing great patches and adding more to Hearthstone battlegrounds lately. The new 25.5 patch is here and brings us a cool new hero called Enhance-o Mechano and a quest Enhance-a-matic. This will enrich the game quite a bit since the new quest offers many more possibilities to the gameplay and the hero is super interesting. We have already mentioned that Hearthstone is one of the 8 best PC games of all time and it just keeps getting better. Take a closer look at what this new hero can do and how you can utilize it the best – we tested both, the hero and the quest.
Enhance-o Mechano abilities
Let's jump right into it – the new hero has the ability to add one random bonus to a random minion in Bob's tavern. Bonuses that a minion can get are:
Divine shield
Windfury
Taunt
Reborn
The new quest called Enhance-a-matic is similar – after completion, you get +5/+5 spell with a random bonus spell at the beginning of your turn. If you are an experienced Heartstone Battleground player you will see that this offers so many possibilities, especially when playing Beasts or Mechs. We tested it and not only that it works well but it is also super fun (or super annoying for other players).
Enhance-o Mechano build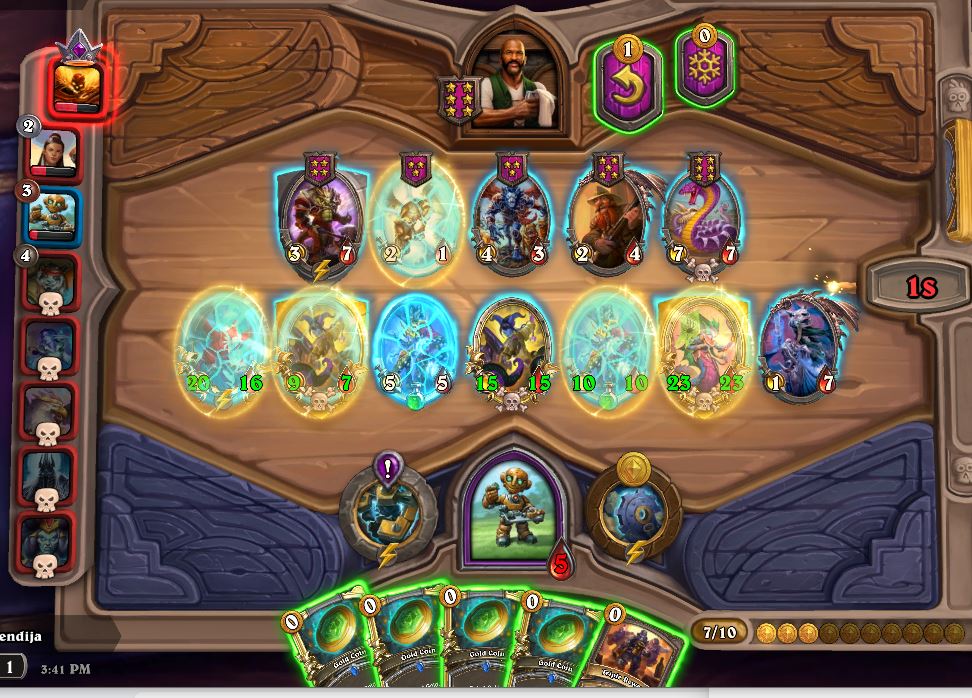 Screenshot: Hearthstone (Blizzard Entertainment)
As you can see from this build we decided to go with Enhance-o Mechano as our hero pick and Enhance-a-matic as our quest. We won't analyze this game thoroughly, we will just say that it lasted for 45 minutes and the new hero's survivability is astonishing. Basically even if are not lucky (like us in this game) you can still make a great build using simple cards that you get. No, we haven't won this game – the opponent had a full beast rat build so we had no chance against him. Still, we wanted to share this cool match with you.
Have fun playing Enhance-o Mechano
This hero combines the strength of Mechs with the survivability of Beasts and we advise you to try it out as such. Be sure to build up defenses first so that you don't get overwhelmed in the early game. Once you go into mid-game you won't have any difficulties if you buy the right cards. If you can make a full beast or mech build with Enhance-o Mechano we are sure that you will be in the top 3. Have fun playing the game.