Hey folks, the creepy fest is back in town and we've prepared for you some spooky movies that you can enjoy. If you didn't know "G" is rated for the General audience, which means that it's appropriate for even the youngest among us – unlike spooky and scary PG-13 Halloween Movies. That's why besides the full-time movies we'll also include shorter forms like TV specials if kids are smaller or they still don't have a large attention span. This way you can create the perfect mash or should I say monster mash for Halloween. We've prepared all types of movies and animations for you, from hand-drawn old-school classics to the newly computer-generated ones. Let's dive deep into the top 10 G rated Halloween movies that you'll enjoy with your family.
Monsters, Inc. [2001]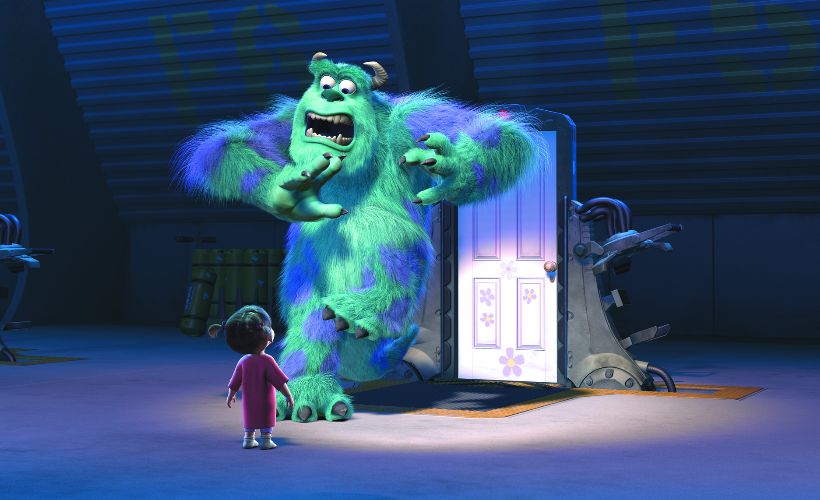 Photo Credits: Walt Disney Pictures
Did you ever think that monsters are lurking under your bed or in your closet? If you are one of these kids and want to surprise your family with a "scary" movie, then Monster, Inc. is the one for you. The characters of James P. Sullivan, Mike Wazowsk, and Boo will stay with you forever. Overall the movie is well balanced and it can suit kids of all ages. If you forgot or don't know the plot, it's about a company that uses kids' screams after they see a monster to harness energy. Monsters are sent daily through the door (of the kids closest) to scare them. One day a kid gets through the door back into the Monstropolis. The movie also provides a clear message that we must confront our fears. There's also a 2013 sequel Monsters University if you and your family liked this one.

Toy Story of Terror [2013]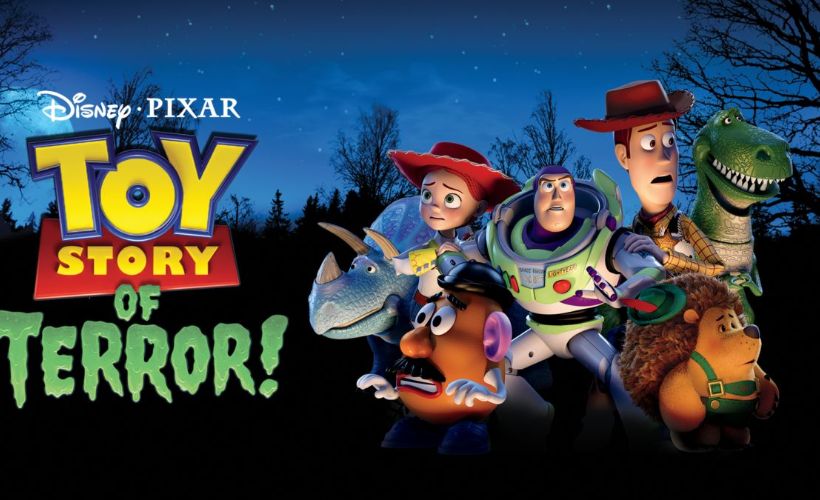 Photo Credits: Walt Disney Pictures
For our younger ones, we've prepared something a bit less scary and a bit shorter. Toy Story of Terror is set after the events of Toy Story 3 and it's directed by Angus MacLane; he directed Finding Dory and Lightyear. This Toy Story TV special is only 22 minutes long, so if you have smaller kids or can't watch more than 20 minutes in one sitting this one is perfect for you. You can combine this with other specials so you can create a perfect Halloween scary cartoon marathon. The plan is rather simple, Woody and the group stay together in the motel and they start disappearing one by one. Woody has no other option but to solve this mystery and that's why things are both spooky and lovely.
Hotel Transylvania [2012]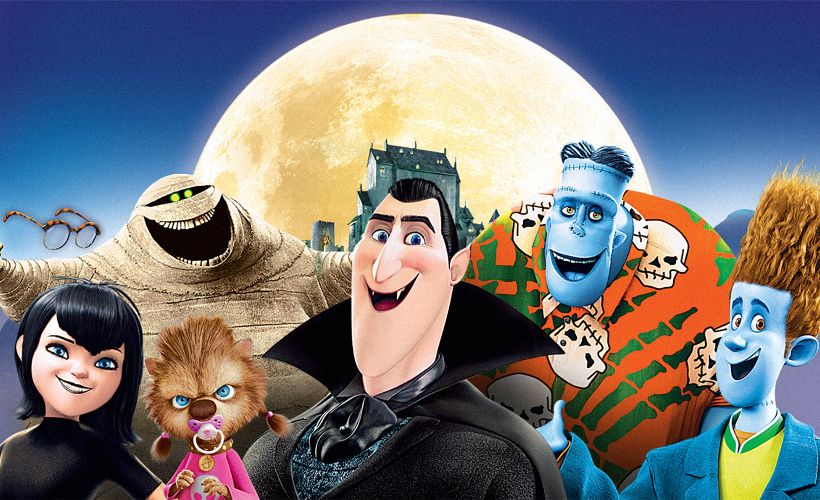 Photo Credits: Columbia Pictures
One of my favorite all-time animated movies is Hotel Transilvania. I like the whole franchise and I think that they're all good in their own way. The ways characters interact, move, and talk are just something out of this world. As the story and images suggest it's a vampire-type Halloween movie that includes a young American student who stumbles in the Dracula's Motel in Transilvania, Romania. Hotel Transilvania teaches children not to be afraid and especially not be afraid of others who don't look like them. With Hotel Transylvania you won't get wrong as it provides both a great fun time with your family and it teaches us important lessons about the society we live in.
It's the Great Pumpkin, Charlie Brown [1966]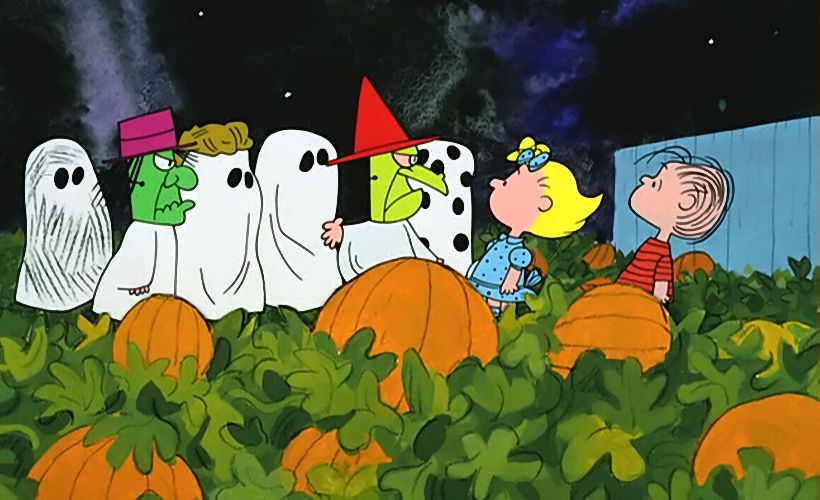 Photo Credits: Lee Mendelson Film Productions
This is one of the TV specials which is only 25 minutes long and it was made way back in 1966. If you liked this show it'll be a great throwback for you and a great "animation history lesson" for your kids. Your whole family can experience and remember "The Golden Age of Animation" where everything was drawn by hand and the backgrounds weren't as rich as they are today. "It's the Great Pumpkin, Charlie Brown" is about kids who are trick-or-treating and Linus who believes in a great pumpkin (his version of Halloween Santa). The moral of the story is about keeping the faith and Linus was just the perfect character for the job. For our kids, it will probably look like it needs an update but after all this time it'll still be funny.
Halloweentown [1998]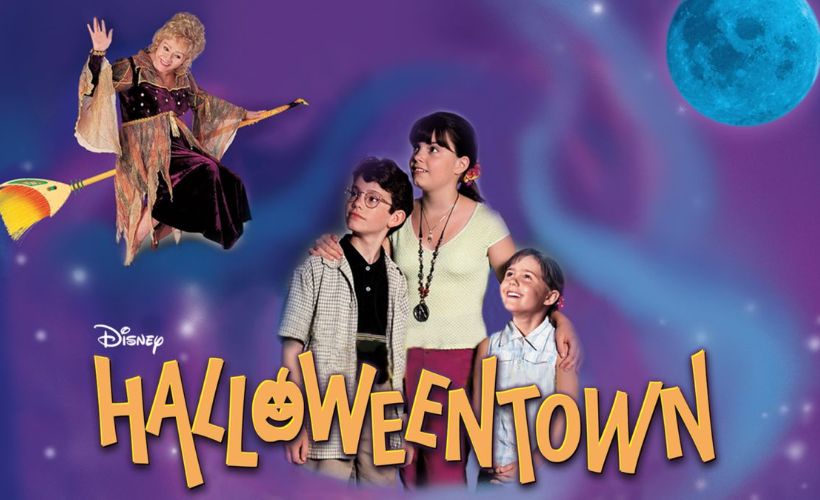 Photo Credits: Singer-White Entertainment
Most of G rated Halloween movies are animated in this or that way, but his one is played by real actors. Halloweentown is one of the rare G rated Halloween movies that is actually good, as most of them are good for kids who are younger or older, but this one suits kids of all ages. In Hallowwentown we meet Marnie Piper, a young girl who discovers on her 13th Halloween that her family has magical powers. This is something like Fantastic Beasts and Where to Find Them but for kids and the movie is from 1998. If you want you can let your kids watch Fantastic Beasts and Where to Find Them, but it's rated PG-13. The moral of this story is that we can use our (magical) powers not just for personal gain, but also to make the world a better place.
Arthur and the Haunted Tree House [
2017

]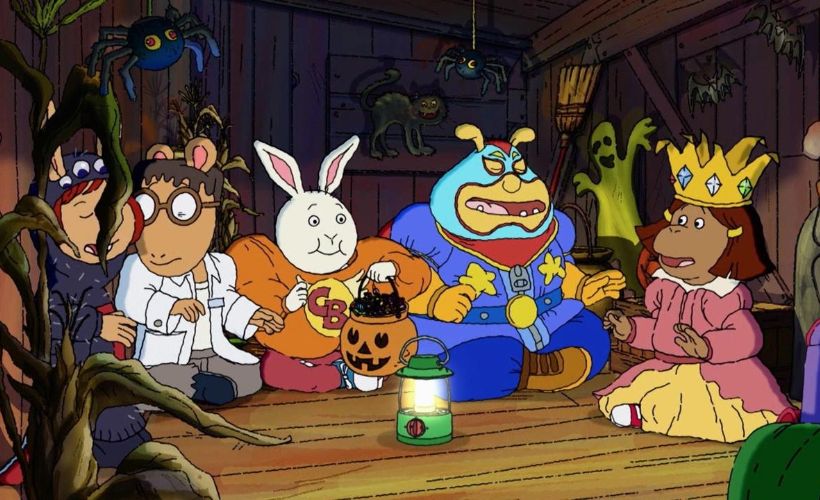 Photo Credits: 9 Story Media Group
Arthur being one of the most favorite cartoons always surprises us with great characters and a good story. This Halloween special from 2017 is no exception and it's 57 minutes long. Arthur and his friends explore a mysterious treehouse that leads to spooky and funny scenes that'll make your kids laugh like crazy. There are many themes explored in the movie such as teamwork, facing fears, and not making hasty judgments. Arthur and the Haunted Tree House is a fun and educational Halloween adventure for the whole family. Of all the other 9 G rated Halloween movies, this one is probably the least scary one and is suitable for younger kids.
Wallace and Gromit: The Curse of the Were-Rabbit [2005]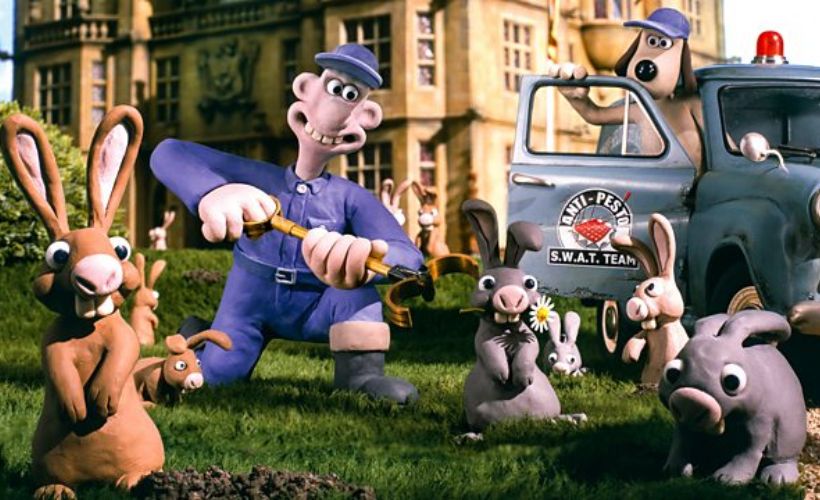 Photo Credits: Aardman Animations
If you want to experiment with animation you can watch Wallace and Gromit: The Curse of the Were-Rabbit this Halloween. There is nothing more British when it comes to animation and cartoons than this one. In this Halloween adventure, Wallace and his dog Gromit must save a vegetable competition from a mysterious creepy creature called Were-Rabbit. This is stopped animation so it'll look and feel differently than any other movie and cartoon from the list. The moral of this movie is also unique as it's about how even the two most unlikely characters Wallace and Gromit can become heroes and can solve problems. If you want a good Halloween episode full of references about friendship then this is a cartoon for you.
Pooh's Heffalump Halloween Movie [
2005

]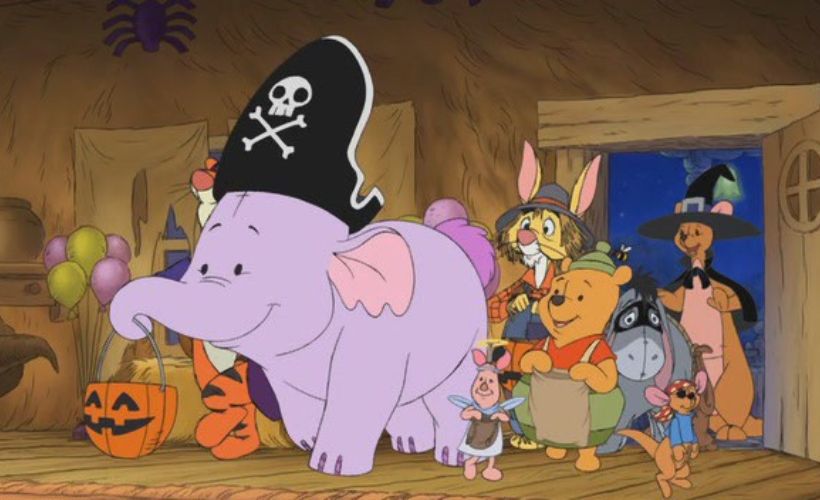 Photo Credits: Disneytoon Studios
Who doesn't like Winnie-the-Pooh and his gang with their crazy adventures? If you were born in the 90s you'll want to share this one with your family, if you already haven't. "Pooh's Heffalump Halloween Movie" is all about acceptance, friendship, and overcoming prejudices. The movie is about friends getting ready for Halloween and hearing about a scary creature called the "Gobloon." Roo, one of the youngest in the group, makes friends with a Heffalump named Lumpy, which leads to exciting adventures and a lot of funny and "scary" events. Just prepare your favorite blanket, hot chocolate, creepy cookies, and other Halloween snacks, and you're good to go!
Scooby-Doo in Where's My Mummy?

[2005]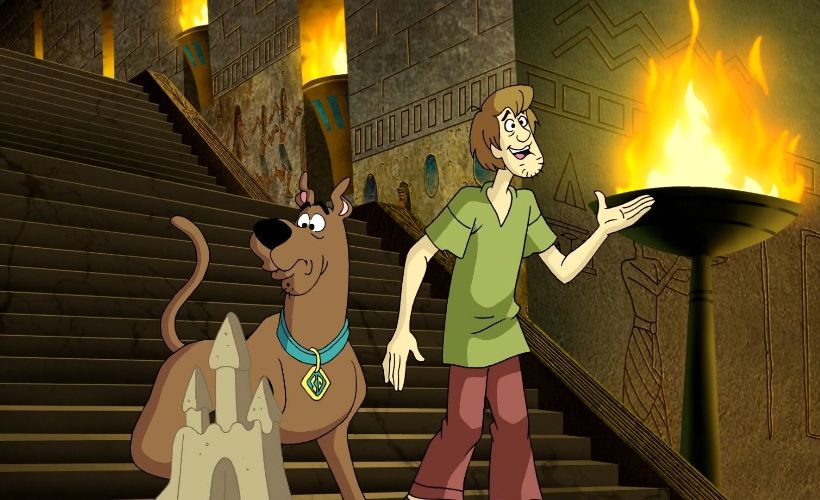 Photo Credits: Warner Bros. Animation

Just hearing the name Scooby-Doo makes me wanna say Zoinks! The undisputed champion of any kids or family horror will forever be the whole Scooby-Doo franchise. We picked Scooby-Doo in Where's My Mummy as it's G rated. In my opinion, the best Scooby-Doo movie of all time is Scooby-Doo on Zombie Island, but the kids might get scared at some moments. If your family likes Halloween then anything from the franchise will do, but if you have smaller kids Where's My Mummy can be an entrance card into the franchise. Out of all other G rated Halloween movies this one is by far the best pick in my opinion for a family. Also if the kids like it so much you can find a lot of Scooby Doo content online.