For all the Gen V fans, Elizabeth Lizze Broadway is the smallest and the biggest star of the show. Her acting career kicked off in 2011 in the crime drama TV show Southland. She starred in an episode "Butch & Sundance" and portrayed the character of Brooks Ryerson. Lizze is a charming young lady who has proven to us over and over again that she has good acting skills. Over the past decade, she acted in a lot of TV shows and movies. It looks like Lizze Broadway (as her last name suggests) has a bright future ahead. That's why you should in our opinion consider watching these top 5 Lizze Broadway Movies and TV shows if you're a true fan.
Ghosted [2023]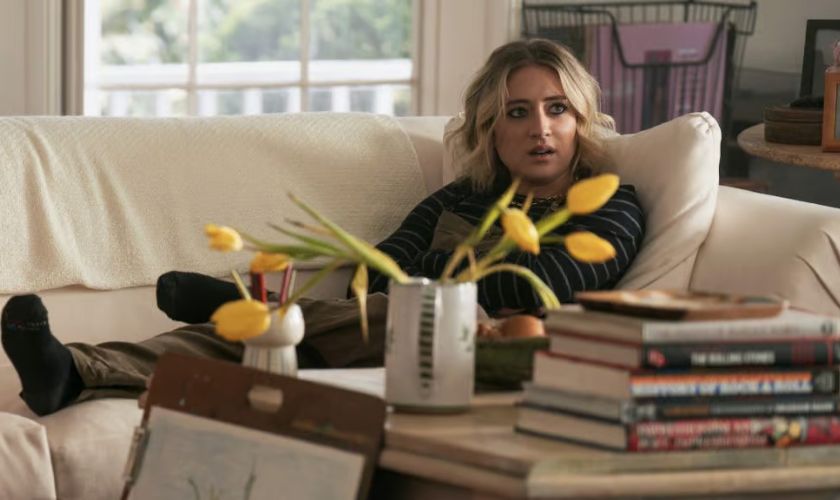 Photo Credits: Apple Studios
Our beloved Lizze Broadway portrays the character of Mattie Turner, who is the sister of the main antagonist, Cole Turner. Ghosted is a 2023 romantic action-adventure comedy movie. Alongside Lizze the movie stars Chris Evans and Ana de Armas. The movie covers a lot of topics such as clandestine CIA operations, secret agents, and other spy stuff. Lizze here plays a minor role but her acting was quite convincing. I hope that one day we'll see a movie where we can see Lizze Broadway in a major role, just like we have in Gen V. All in all, it's a quite decent movie about kidnapping, spies, etc. so if you have time you can watch it on Apple TV+. The movie got a lot of negative reviews but it didn't stop it from becoming the most-watched film debut on Apple TV.
The Bones [2005-2017]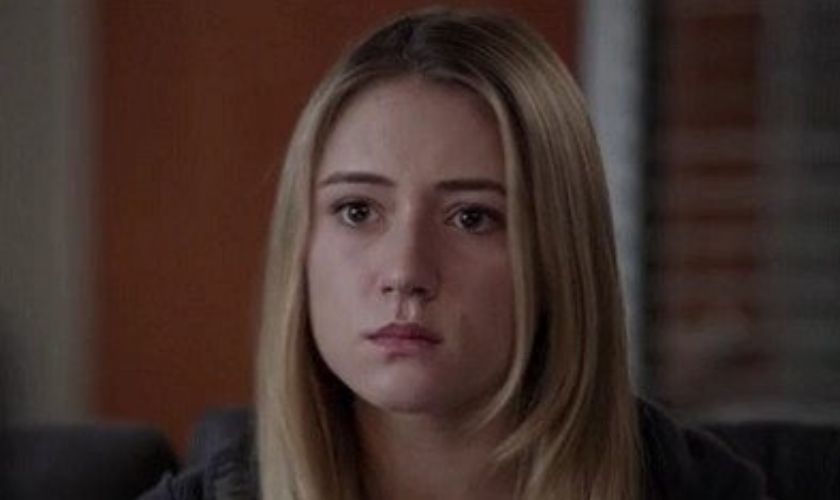 Photo Credits: 20th Century Fox Television
The Bones is a famous police crime drama that ran for the full 12 seasons. The show is about solving FBI cases involving human remains. The Bones has 2 main characters FBI Agent Seeley Booth who brings human remains to forensic anthropologist Temperance "Bones" Brennan. We picked The Bones even if she just appeared in one episode "The Friend in Need" – season 8 episode 16. Lizze plays the character of Kat Martin and she plays a vital role in the plot of the episode. At the 35th Young Artist Awards, Lizze received a nomination for her outstanding performance as a guest-starring young actress in the 14–16 age category in a TV series. The episode is available online, so you can watch it right away.

Instakiller [2018]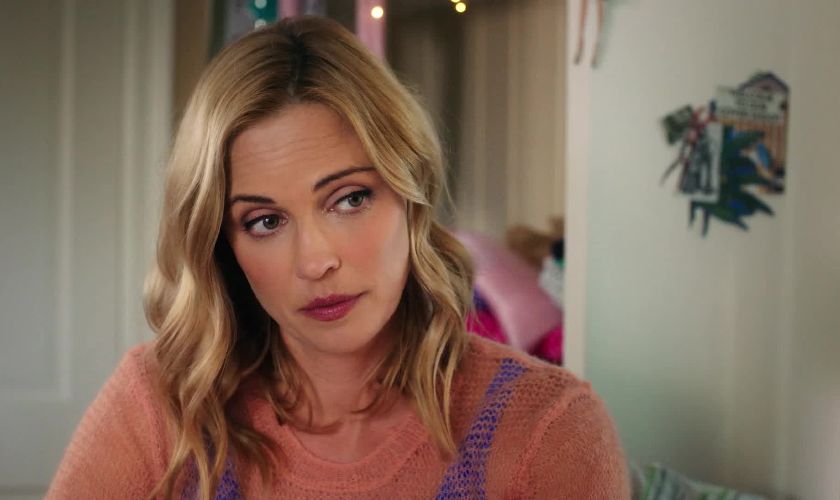 Photo Credits: Reel One Entertainment
Instakiller is a thriller TV film that explores themes of social media addiction, identity, and the dark consequences of obsession. Lizze Broadway plays the main role of a high school teenager named Taylor, who is obsessed with an influencer called Tara. Things take a dark turn after Taylor gets overly obsessed with Tara and even starts eliminating those who act like potential dangers to Tara's popularity. Lizze Broad captures the character's descent into obsession and madness, making this thriller almost like a horror at some moments. If you're a fan of TV shows like Black Mirror (Episode "Nosedive") or anything like that, then this TV movie is for you. Great story in combination with Lizze's great acting skills make it worth your time.
American Pie Presents: Girls' Rules [2020]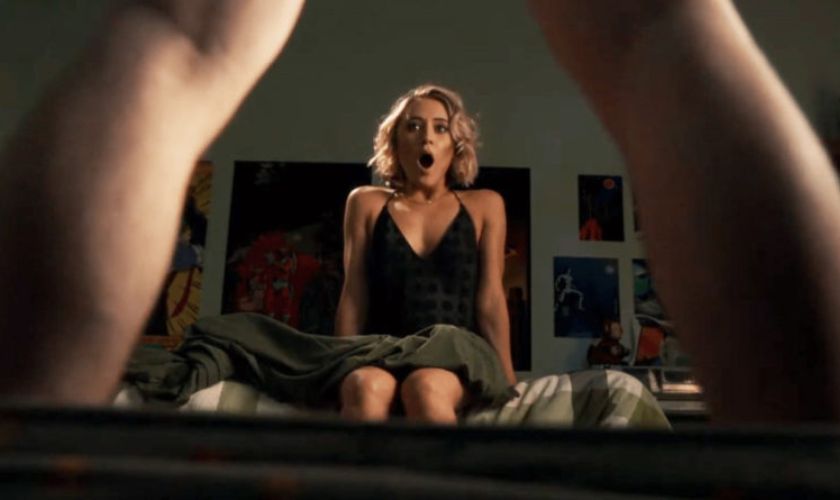 Photo Credits: Universal 1440 Entertainment
I believe that at least at one point in your life you've seen something from American Pie like Stiffler or a Jiim doing it with a pie. This was all guy's movies until, American Pie Presents: Girl's Rules, which is an exception to a sex comedy since now it's girls' time to rule. This is the fifth installment in the American Pie Presents, which is a spinoff of the original American Pie movies. Our beloved Lizze Broadway plays the character of Stephanie Stifler and their characters are alike just like their last names are. Stephanie plays lacrosse and is blackmailing her school principal. If you liked American Pie content you'll like this since it's an American Pie movie just genders are swapped.
Gen V [2023]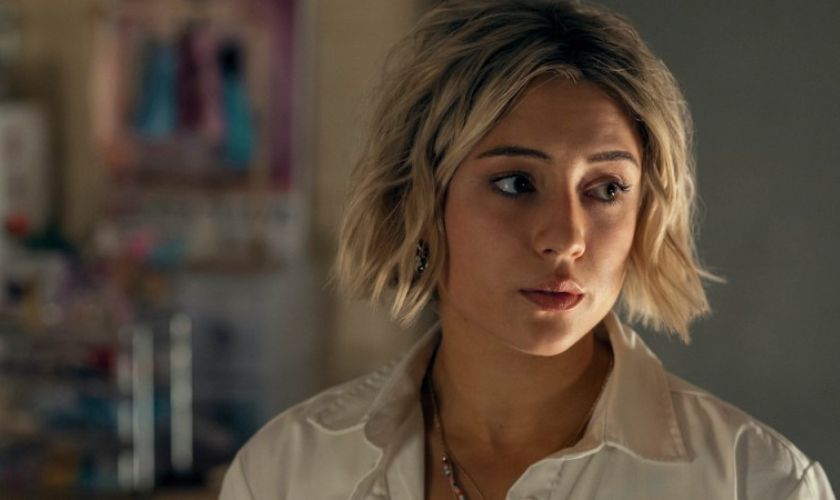 Photo Credits: Amazon Studios
Finally, the peak of Lizze Broadway's career is for now Gen V. Her performance is really strong and the role suits her pretty well. The show does have some gruesome scenes, like the one with jumping or supersizing. Lizze plays a character called Emma Meyer nicknamed Little Cricket. Her superpowers include shrinking and enlarging; Emma can do that by purging (self-induced vomiting) or devouring a large amount of food. Her superpowers are pretty awesome and they're proven to be quite useful throughout the series. Out of all Lizze Broadway Movies and TV shows, this was by far the best when it comes to acting, story, and the TV show itself. If you have any time Gen V is our general recommendation for a sci-fi comic book story.