Eliza Jane Morley also known as Eliza Taylor is one of the actresses that we enjoy watching. She was born and raised in Melbourn, Australia, she wanted to be a marine biologist, but as we can see, she took a different path. Eliza Taylor first appeared on TV back in 2003 in Pirate Islands, an Australian children's television program. Still, we all know she plays the leading role of Clarke Griffin in the post-apocalyptic sci-fi drama series The 100. She's been on TV ever since 2003 – so take a look at the best Eliza Taylor movies and TV shows.
I'll Be Watching [2023]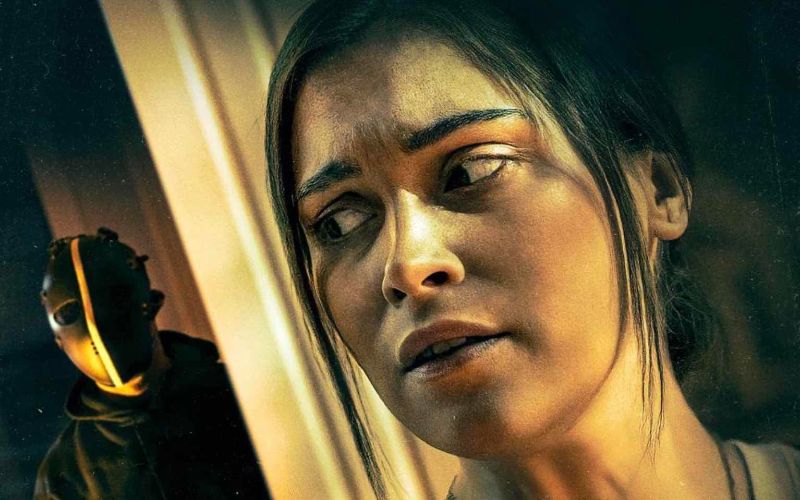 Photo Credits: Benacus Entertainment
I'm a fan of horror movies – and this one is no exception. Girls like Eliza Taylor are a crucial part of horror movies; beautiful young girls with good acting skills, just like in Scream, Friday the 13th, Nightmare on Elm Street, Halloween, etc. I'll Be Watching is about a girl Julie (Eliza Taylor) and her husband Marcus (Bob Morley) who are moving to a new house. The reason for this is that in their previous house, Julie's sister was murdered when she had to go back and pick up some medicine for Julie. In their new smart house, her husband Marcus installed an AI system called Hera which is something like Alexa on steroids. Of course, the house is in the middle of nowhere, and there's some lunatic waiting to kill the girl; it's all you can ask for if you want an okay horror movie.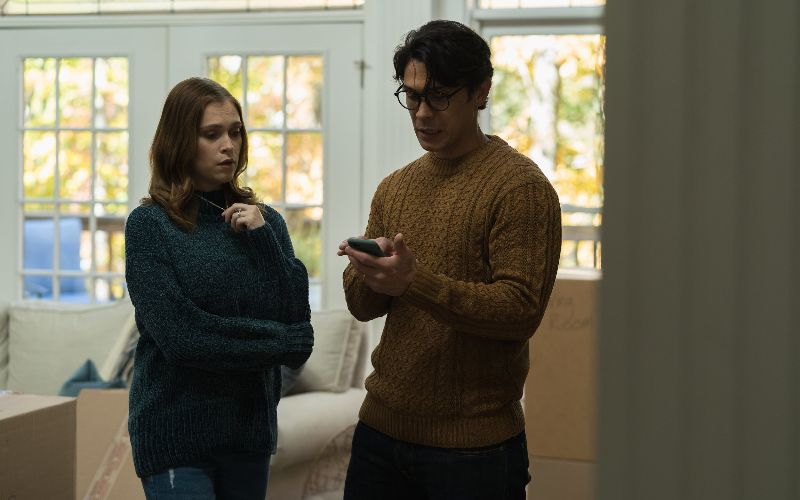 Photo Credits: Benacus Entertainment
Out of all the other performances from all Eliza Taylor movies and TV shows this one is one of the strongest. Her husband Marcus who is a tech wiz also did a great job and his overall performance and acting are decent for a horror movie. If you ask us why this has a low rating on IMDB, it's probably because it doesn't seem like anything new or genuine. To some extent, it's a classical horror movie with the smart house and a lot of phone calls, like Scream or When a Stranger Calls. For me, it's worth your time, especially if you're a fan of Eliza Taylor as her performance is really good. You can also see how The 100 affected her career and how her acting has improved over the years.
Thumper [2017]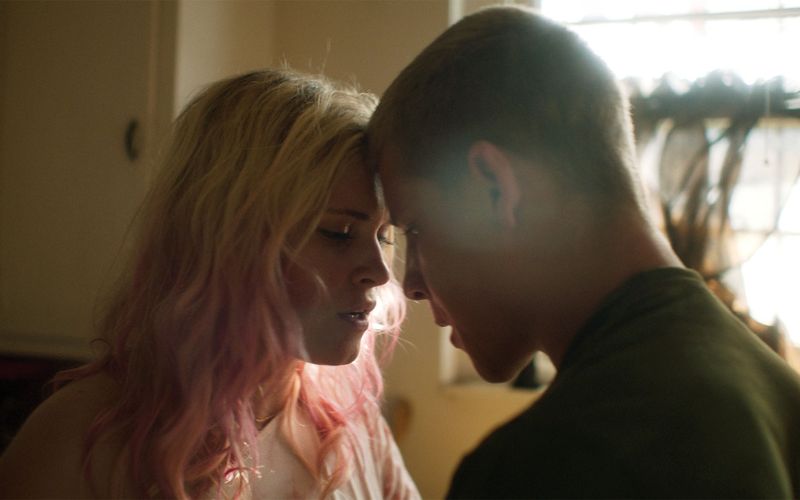 Photo Credits: Automatik Entertainment
Thumper is a 2017 crime drama movie directed by Jordan Ross. In this movie, Eliza Taylor stars as Kat Carter/Meredith/Thumper, who is a young, brilliant, and ambitious high school girl, but gets caught up in the dangerous web of drugs and crime. What happened is that Kat and her friends witnessed a drug deal gone wrong and a local drug dealer Wyatta saw them. Eliza Taylor changes her name from Kat to Thumper to infiltrate Wyatta's (Pablo Schreiber) drug operation; Wyatta is a local drug dealer. Lena Headey plays a local police officer Ellen Syzlak who works together with Trumper to put an end to this madness.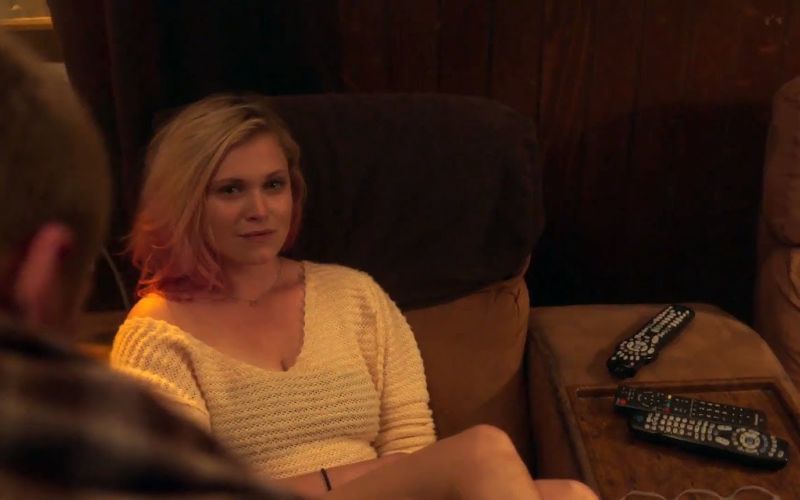 Photo Credits: Automatik Entertainment
The movie is set in a poor neighborhood in Southern California and you get the feeling of how it's living there. California is falling apart alongside the kids in school and drugs are everywhere just like guns. Another reason for watching Trumper is because it starts with both Eliza Taylor and Lena Heady and they've done and their performances are great. It's also nice to see Eliza Taylor playing a different role than the one we've used to in The 100. This is a more dark and down-to-earth drama about life, drugs, and hard decisions. The movie shows how hard and risky it can be to break free from a life filled with violence and crime in a poor neighborhood.
Neighbours [1985 – present]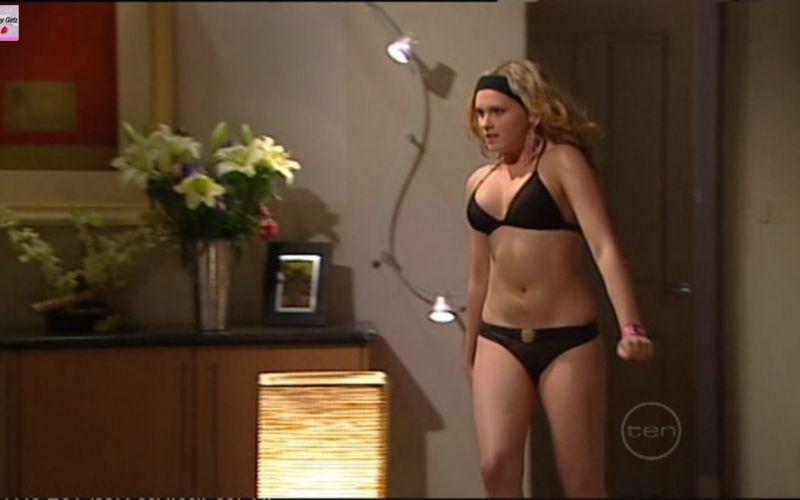 Photo Credits: Fremantle Australia
Neighbours is an Australian television soap opera that has been on air since 1985. It currently has in October 2023, and Neighbours had 8,915 episodes within 39 seasons. That's 13 more seasons than Doctor Who. Eliza Taylor plays a character called Janae Timmins who is a fierce young girl and she isn't afraid of fighting back. On the other hand, Janae has a secret, low self-esteem, because her father wasn't there during her childhood. She is developed through the series to be a strong independent young woman who comes from a working-class family. This was the first major role for Eliza Taylor.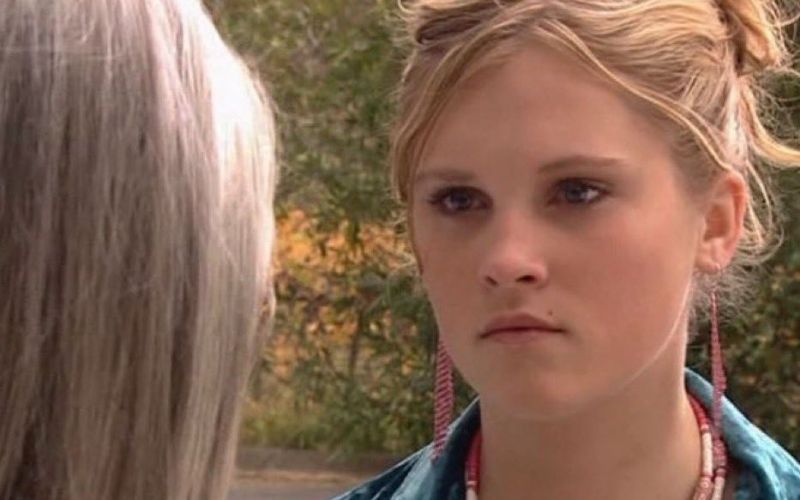 Photo Credits: Fremantle Australia
Eliza Taylor's performance was great and she received positive feedback from both critics and the audience. She left the show as she wanted to pursue bigger dreams and better roles within the movie industry. She finally her dreams come true as she was on board and had the main role in the TV show The 100 on the CW. We could say that Neighbours was a stepping stone and a milestone in her acting career. Overall Neighbours is a great Australian TV show and many people like it due to its themes. The show covers themes such as teenage pregnancy, LGBTQ+ representation, and mental health awareness.
Christmas Inheritance [2017]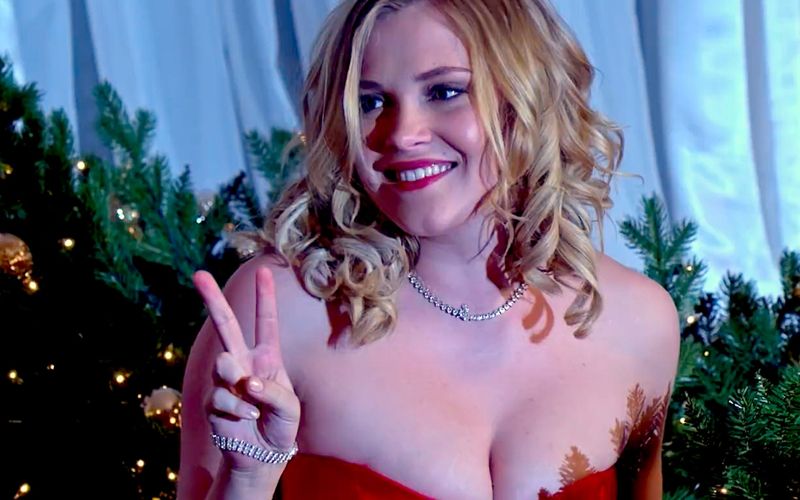 Photo Credits: Netflix
As a fan of Christmas-themed movies and shows, I was glad to find out that Eliza Taylor made one. Christmas Inheritance has been on Netflix since 2017. Since I was a kid, I loved a movie franchise like Home Alone, but this movie made it onto my special Christmas movies must-watch list. Unlike other Eliza Taylor movies and TV shows, this was high-budgeted, and it was fantastically written. For us Christmas-movie lovers it means that it's a Hallmark-type of Christmas movie. The theme of the movie is standard, it teaches you the importance of Christmas and love.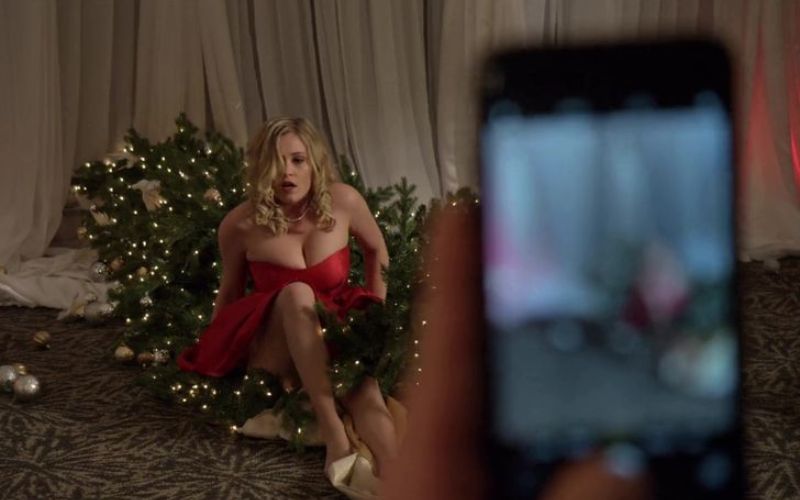 Photo Credits: Netflix
The plot is about a girl Ellen Langford (Eliza Taylor) who is a reclass party girl and is an ambassador for Langford Enterprises (her family company). That's why her father sends her to a place called, you guessed it, Snow Falls. Ellen has to take a Christmas letter to her father's friend Uncle Zeke. Along the trip, she meets a guy Jake Collins whom she kind of likes, but is engaged to another guy. You probably are waiting for a Santa (Anthony Sherwood) to appear in the movie with a wise message and he does. Finally, the journey for Ellen was self-discovery and she finally understood charity, kindness, generosity, and the true community. It's a nice and cozy movie to watch during Christmas; at first look, it'll be a bit cheezy but it's a quite nice Netflix adaptation of Hallmark Christmas special.
The 100 [2014-2020]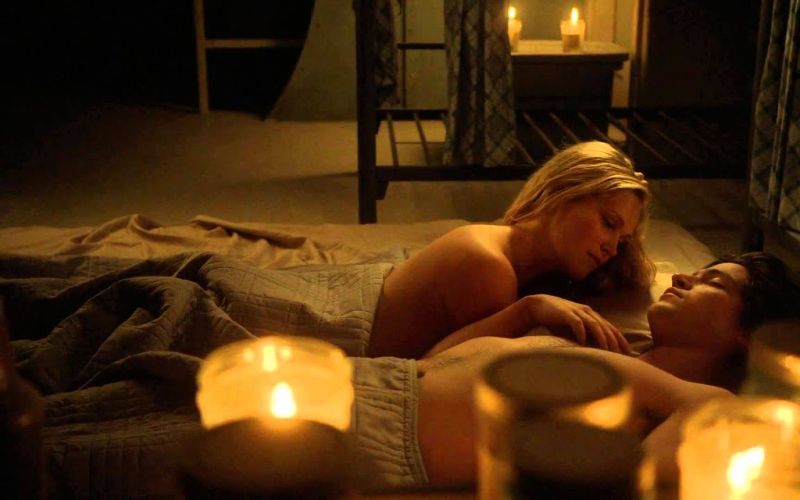 Photo Credits: Alloy Entertainment
From all the other previously mentioned Eliza Taylor movies and TV shows this one is by far the peak of her career. Eliza Taylor was nominated for Choice TV Actress: Sci-Fi/Fantasy at the Teen Choice Awards. She was nominated three years in a row (2015-2018) but unfortunately didn't win any. The 100 takes place in a post-apocalyptic world where the Earth was destroyed by nuclear weapons and now its inhabitable and hostile environment. Prisoners are sent to Earth – but more like guinea pigs for various crimes they've committed. This is how we meet our beloved Clarke Griffin (Eliza Taylor) who is sent with other 99 delinquents via exodus ship from The Ark to Earth.

Photo Credits: Alloy Entertainment
Clarke Griffin becomes a leader of The 100 delinquents including her. Throughout the series, she'll encounter various groups including Skaikru (Sky People), Trikru (Tree People), and the Azgeda (Ice Nation). They are all commonly referred to as The Grounders. Skaikru are descendants of people from the Ark, while others are indigenous to Earth. The 100 show doesn't only focus on Earth but also on people living in the Ark. There are numerous political issues within the Ark society the show deals with this nicely with the help of Eliza Taylor as a main protagonist.