Paradox has announced March 14th as a release date for the new Stellaris First Contact DLC. Even though there are a lot of Stellaris DLCs, it's always good to refresh the game and some old systems. The nature of story packs is generally fully narrative-driven, and the First Contact DLC offers new mechanics, origins, and technologies.
We already had a relatively new DLC, Toxoids, but the Paradox team isn't slowing down with updates and new additions to Stellaris. Along with the new DLC, we will also enjoy the new 3.7 patch, which further introduces new reworks and fixes.
Summary of First Contact DLC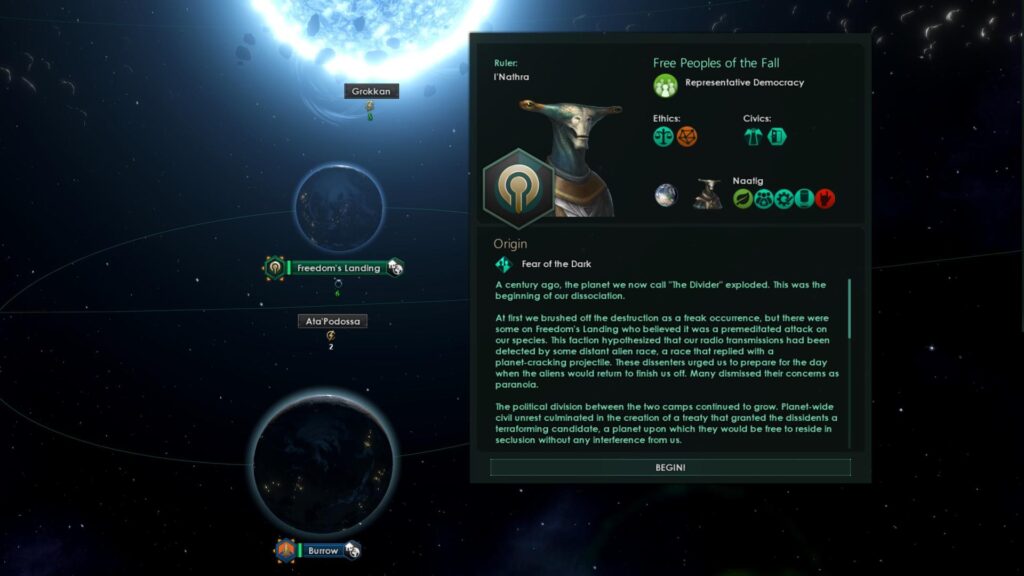 We will quickly summarize what we know so far. There are a lot of speculations, and it's best to wait and see how this all will flesh out. However, it's important to note that a lot of new things are coming, which will add some spice to the game. The three main things that are added are new origins, new technology, and a rework of the pre-FTL civilizations. There won't be any new ascension perks or traditions as far as we know.
Origins
There are three new origins that are narrative-driven and offer new choices for building custom empires and deeper role play, which is the bread and butter of Stellaris. Broken Shackles and Payback will have linked origins. This means that if there is a Broken Shackles origin empire, there will be a payback empire. How these two are exactly linked, we can only speculate.
Broken Shackles – You started an empire by overtaking an alien ship while being a captive on it. You will have to rise from the ashes given your rocky start.
Payback – Your civilization was observed by a higher intelligence and then invaded. You fought back and barely survived.
Fear of the Dark – A unique and challenging origin. One of the moons in your solar system explodes. Why did it happen, who did it, and what future awaits you?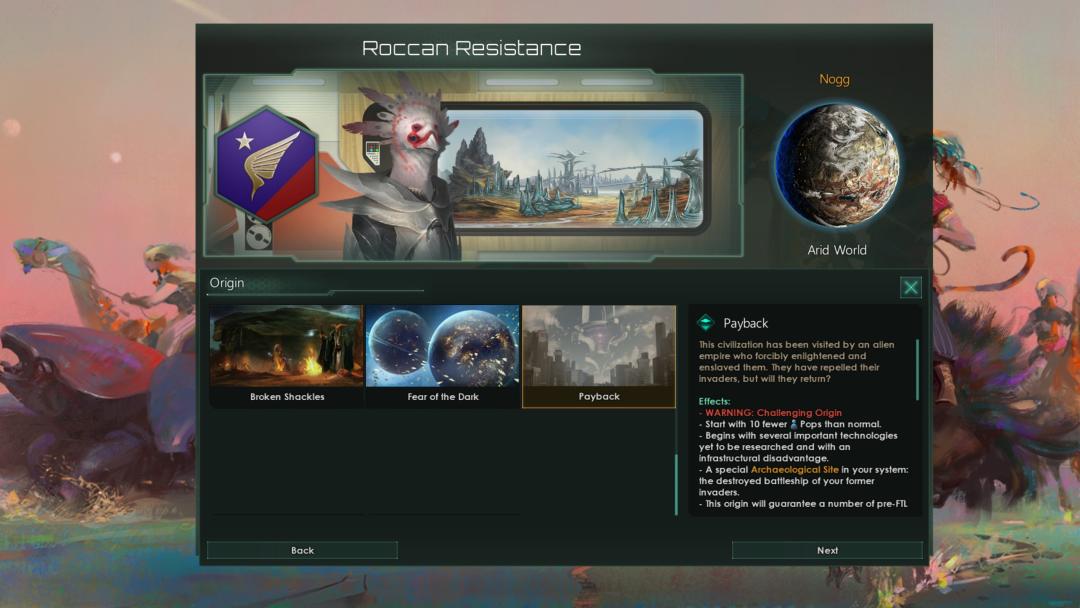 New Pre-FTL Mechanics
Stellaris hasn't been kind to the pre-FTL civilizations. You generally just observe them, get some bonus out of it, and move on with your game. With the new Stellaris First Contact DLC, this will change a lot. There will be new mechanics that reward the player for finding these underdeveloped civilizations. What we know so far is that you will have a lot of new interaction options that are unique to the dynamics of an advanced-underdeveloped empire.
Cloaking Tech
The main benefit is that the ships will have the option to upgrade their cloaking technology. We don't know how effective or expensive it will be, but it will impact combat to some degree. You can also equip your observation post with this new technology in order to spy on your neighbors in secret.
Where to get First Contact DLC
The latest DLC is coming to Steam on March 14. It costs 15$ on Steam, which is about what we would expect for Stellaris DLC. Usually, with new Stellaris DLC releases, some older ones lower the price or go on sale, so we suggest you watch out for those too.