"Critics shall be shaken, Amazon shall be splintered."
In the latest interview with Metro, actor Bernard Hill (king Theoden from LoTR) criticized Rings of Power saying that the project is just a "money-making venture" and that he has no interest in watching it whatsoever. To some people, this may come as a bit of a surprise since recently most of the actors from the original LoTR cast actually supported the new series. However, the fact is that the initial hype has ended so we do expect more actors to come forward and speak frankly about this project.
Bernard Hill refuses to watch Rings of Power
Bernard Hill said that he had a "wonderful time" with the original cast of the show but when asked about Rings of Power he just stated that he "is not interested in watching it". He continued by explaining that Rings of Power is just a "money-making venture". Bernard also mentioned that he feels that the Lord of The Rings franchise should have ended with Return of The King.  He noted that the movie makers were "pushing it" with the Hobbit project but "there were some really good things in The Hobbit without a doubt."
Who is Bernard Hill?
Bernard Hill (77) is an English actor known for his role as King Theoden in the Lord of The Rings trilogy. He also played Captain Edward Smith in Titanic and Warden of San Quentin Prison in True Crime. He appeared in many TV shows and dramas over the years as well, probably the best know being Yosser Hughes in Boys from the Blackstuff. Fantasy fans will always remember him as King Theoden since this was, by far, his most successful role.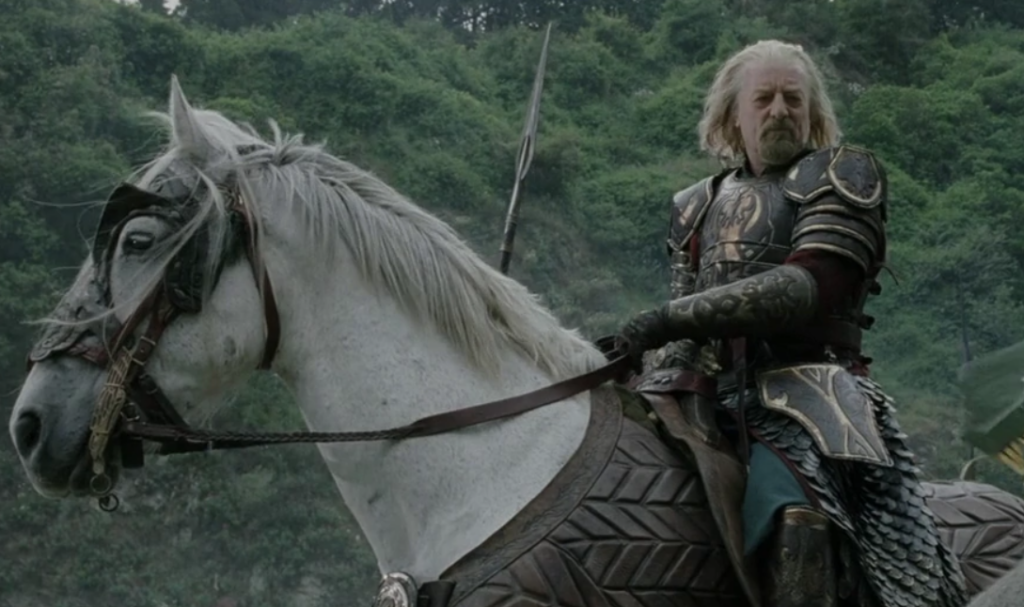 Credit: Amazon Prime Video
I know your face… Amazon
It's no secret that Rings of Power were not among the brightest of Amazon stars. RoP was supposed to be the flagship show on Amazon but it failed miserably and the reactions are just getting worse and worse. We expect that this trend will continue in the upcoming months as well. Amazon has done some damage control PR recently but nothing can hide the Rings of Power failure anymore. What Bernard Hill said about the show is what most people will come to realize soon. All we have to decide is what to do with the time that is given us so don't waste it on this show. We advise you to check out our list of fantasy TV shows that are worth watching.