Jasmine Sinclair or more commonly Jaz Sinclair took the sci-fi fantasy superhero world by storm when she appeared in a superhero TV show Gen V as Marie Moreau (Red River). As a huge fan of The Boys, I can tell that she fits in nicely and I hope to see her in a crossover or as a future Supe in The Seven. Back in 2011, she had a minor role in A Race Against Time: The Sharla Butler Story where she portrayed Sharla. Jaz Sinclair has been on TV since 2013 when she debuted in HBO's documentary series Masterclass. She's been in a relationship with Ross Lynch for over 5 years now who is a singer for pop rock band R5. We have big hopes for Jaz so let's take a look at the top 5 Jaz Sinclair movies and TV shows.
Slender Man [2018]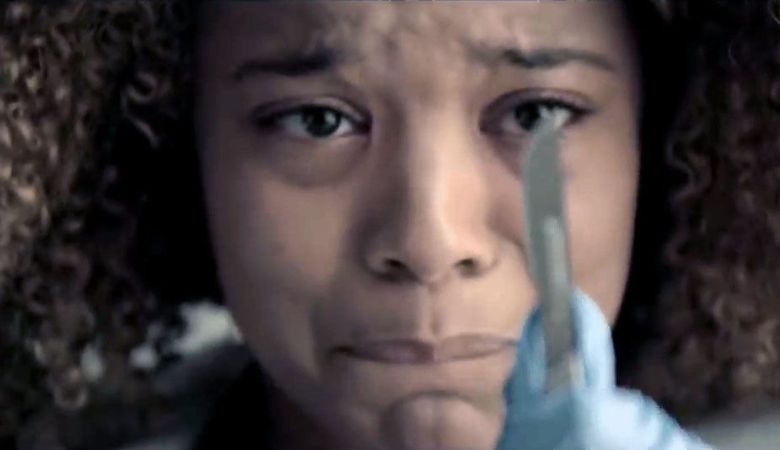 Photo Credits: Screen Gems
Slender Man is a 2018 supernatural horror movie, based on internet urban legend, created by Eric Knudsen in 2009. The movie received mixed criticism, but overall it wasn't bad since it was a mid-budget movie. Jaz portrays a girl Chloe who with her friends Wren, Hallie, and Lizzie decides to summon the Slender Man. We'll just mention that Jaz Sinclair was nominated for the Golden Raspberry Award for Worst Supporting Actress. We don't think that her performance has been that bad, quite the opposite, it was quite good. If you're a fan of horror, you must've played or heard about the Slender Man, so if you have some time, give Slenderman and our dear Chloe a chance.
Paper Towns [2015]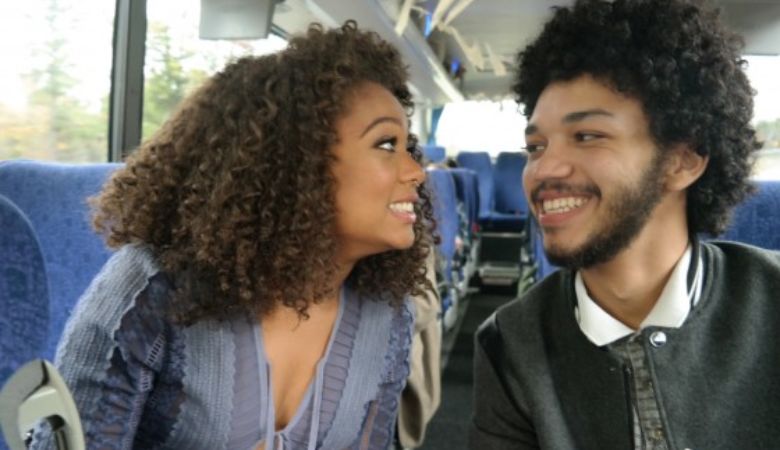 Photo Credits: Fox 2000 Pictures
Angela in the movie Paper Towns is just like Jaz described her, 'multi-dimensional and super cool.' Jaz explained in the Behind the Scenes Movie Interview that this role was written for her. That can also be seen in the movie, so if you like romantic comedies/dramas and Jaz Sinclair, we recommend you watch Paper Towns. The movie is based on the book of the same name written in 2008 by John Green. We have to mention that she plays a supporting role in the movie and the book, as the plot revolves around Quentin 'Q' Jacobsen (Wolff) and Margo Roth Spiegelman (Delevingne). If you read or saw 'The Fault In Our Stars,' you'll like this movie or book as well, since it was written by the same author, John Green.
When the Bough Breaks [2016]

Photo Credits: Unique Features
This PG-13 Horror movie should be on your Halloween list if you haven't already included it. In When The Bough Breaks Jaz Sinclair plays a girl Anna who agrees to be a surrogate mother for a couple John and Laura Taylor. Jaz here does a pretty decent acting scene at first she's all caring, loving, and supportive towards the couple. After some time we learn that everything is not as it seems, as she starts being more manipulative and obsessed with John. She also has a boyfriend Mike but we won't spoil everything because it's a pretty decent thriller/psychological horror. The movie is filled with suspense and tension so if you want to get spooked this Halloween you should definitely watch When the Bough Breaks.
Chilling Adventures of Sabrina [2018–2020]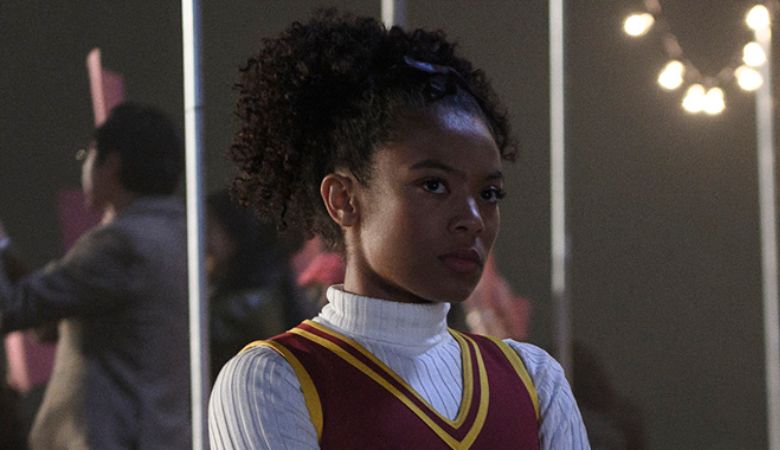 Photo Credits: Netflix
Jaz Sinclair plays the supporting role of Rosalind "Roz" Walke. Chilling Adventures of Sabrina is a supernatural horror series based on the comic book series from Archie. This was yet another successful role for Jaz as she gets pretty well into the character of Roz. Rosalinda is the best friend of Sabrina Spellman and we can describe her as a bookworm. The best way that we describe Roz is that she's a caring friend who is also loyal and just so intelligent. She has a fear of getting blind through the series as most of her ancestors got blind throughout life (genetic disease). Once she starts to lose her sight she gets other abilities such as seeing the past, and visions of the future (whom she can share with others), and she can see ghosts (the true version of who people really are).
Gen V [2023]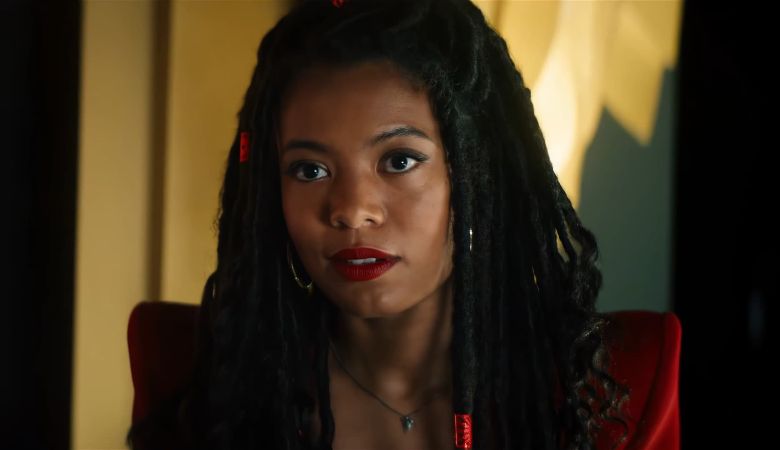 Photo Credits: Amazon MGM Studios
Since the first season of Gen V isn't finished, I'll just write about what I've seen so far. Jaz Sinclair portrays the character Marie Moreau nicknamed Red River. She is the main protagonist and possesses the ability to control her own blood. The story of Gen V is set in Godolkin University and her goal is to join The Seven (something like The Avengers or Justice League). This is the peak of her career so far and her acting skills have improved exponentially. Since Gen V is a spinoff of the famous superhero TV show "The Boys" some characters appear in Gen V too, but Marie also had a brief cameo in The Boys. With Gen V we'll conclude our list as these are the top 5 must watch Jaz Sinclair movies and TV shows.