As the spookiest and scariest festival approaches, you're probably running out of ideas about what to watch, right? 2023 wasn't a great year for cinema, especially for the horror genre. That's why we're here to narrow down your choices and give you a bit of everything. As a horror fan, I must warn you that horror probably has the most subgenres, but I'll introduce you to only ones that have worthy titles. These movies won't be PG-13 Halloween movies, so most of them will be R-rated, just so you know. Get your favorite snacks ready, turn out all the lights, and let's get spooked like never before. Also, I'll introduce one movie that's currently playing in the cinema, so you might want to hit the theaters before attending a good Halloween party.
Scream 6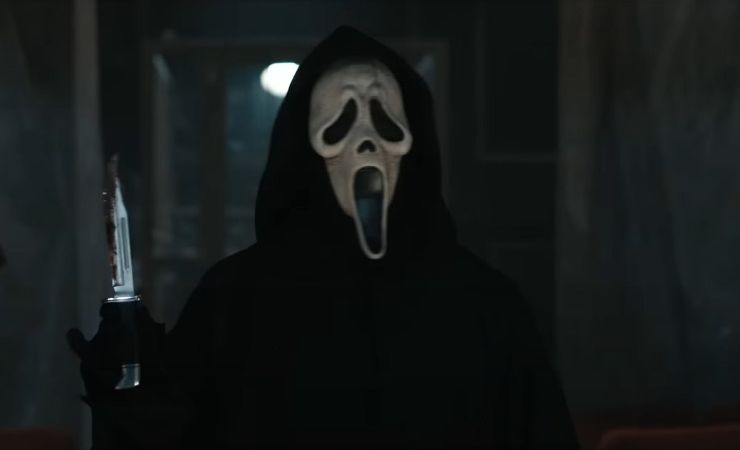 Photo Credits: Spyglass Media Group
We'll start with the classical 90s Scream, but now it's more "Woke" in form. In this installment of the movie, we'll see some characters from the original movie like Gale Weathers (Courteney Cox). For the most part, this feels like a reboot since most of the original crew isn't in the movie. The plot is, as always, about a serial killer(s) who wears a famous Ghostface mask and is killing close friends and probably family members. Unlike other movies, this one didn't have that vibe because Sindy wasn't in it, but it was a nice try for a reboot. I'd recommend only true fans of the Scream franchise to watch this or people who are into reboots. This would be a slasher horror movie, but it also has these Scooby-Doo chases all around the place. Apart from that, the overall story wasn't the best in the series, but since I'm a huge fan, I had to include this movie on the list. For me personally, there is no Halloween without at least one rewatch of a Scream movie. Sorry, but I'm a '90s kid.
Saw X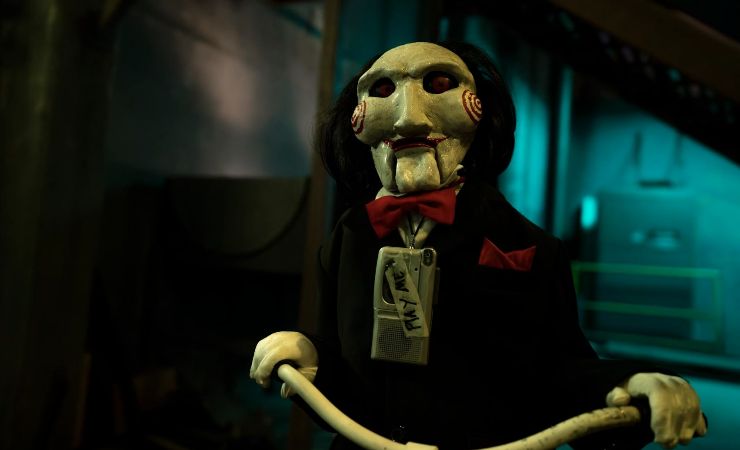 Photo Credits: Twisted Pictures
Another old but gold Halloween special, which started back in 2004. Saw is a one-of-a-kind horror movie with moral dilemmas and puzzles. Saw X was actually a pretty good installment in the Saw franchise, unlike some previous ones. If you're a fan of the franchise, you could consider going to the cinema with your friends, family, or significant other, since it's playing as I'm writing this article. You can watch it as a standalone movie, though it'd be best if you watched at least one of them. If you didn't, try to find recapped versions, and you can actually have a whole marathon for Halloween. How great would that be, and then wait until Saw X comes out on a streaming service so you can see how much money you've saved? The movie is almost two hours long, and if you're familiar with the franchise, the original John Kramer/Jigsaw is back, and the movie is set between Saw and Saw II.
Talk To Me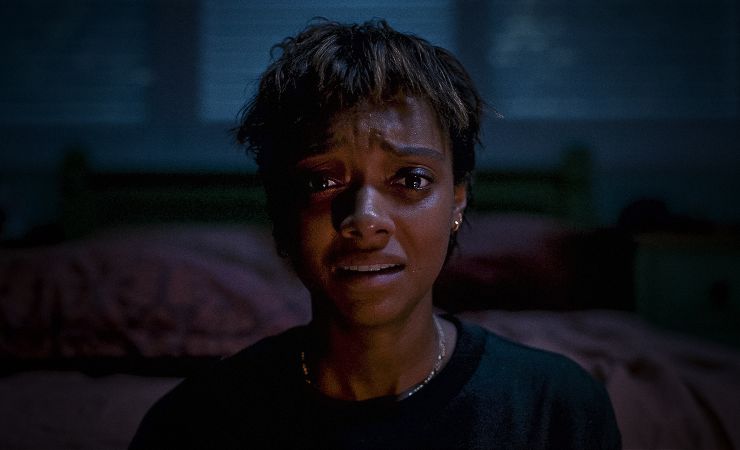 Photo Credits: Maslow Entertainment
We're used to most of the good new Halloween movies, and horrors in general, being from the USA or EU, but not this time. Surprisingly, Australia has to offer a solid horror movie with interesting content. This is a supernatural horror movie that focuses on how summoning evil forces from another world can be a dangerous game. The kids use embalmed hands, and as they're doing that, they're filming others' reactions, making fun of each other, etc. "Talk To Me" deals with horrors on so many levels, one of them being our relationships; thus the name Talk To Me. Even if we discover another world or stumble into an unknown dimension, people would still like to put it on the Internet and make fun of everything. This is all well until something happens that changes their lives forever.
No One Will Save You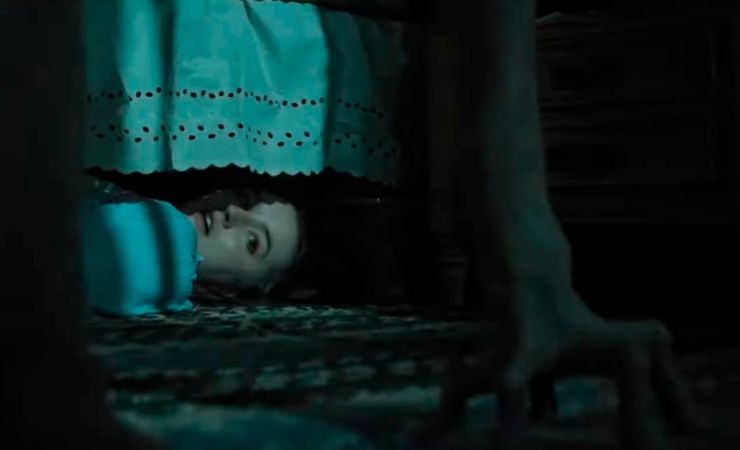 Photo Credits: 20th Century Studios
Out of other new Halloween movies, this one is by far the scariest, at least for me. "No One Will Save You" is a sci-fi horror and it's about alien abductions and alien invasions. What I liked about this movie, in particular, was because the ending was bad/scary. Yes, I'm that guy who likes scary movies with scary endings because that's what works for me. My philosophy is that a good horror movie can't have a good ending, and that's why many people don't like horror movies in general. In "No One Will Save You," the title is what you'll get from the movie. Director Brian Duffield did a great job at making you feel like this abduction or invasion can't be stopped and that really nobody will save you. Kaitlyn Dever does a great job at playing Brynn Adams and fits in perfectly into the movie. If you're a fan of cosmic horror or alien abduction movies, this one is probably the best one you'll find.
Infinity Pool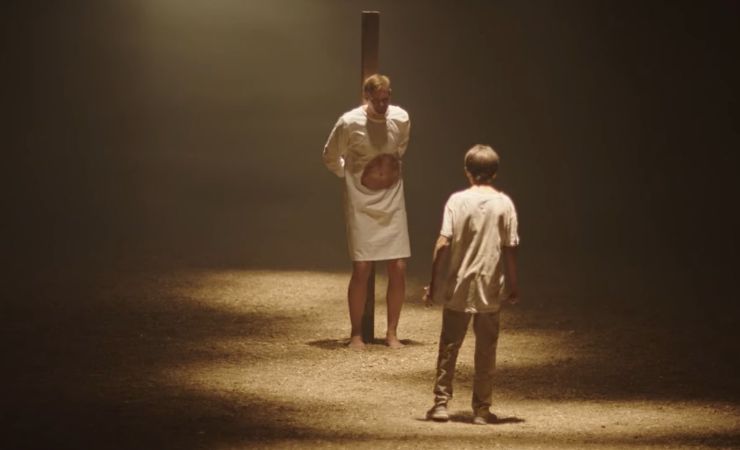 Photo Credits: Elevation Pictures
Apart from other new Halloween movies from the list, this one is an atmospheric sci-fi horror movie. This movie also has a strong message behind it, and it's also about what the future holds for us. If you go ahead and watch the trailer, you'll never notice what's happening in the movie, just like I didn't know. I'll just spoil you one little detail so that you get interested. James Foster plays a novelist who goes to a resort with his wife. In this resort, he meets Gabi, a mysterious lady, and after some things go down and a horrific tragedy occurs, he has one of two choices. The first one is to be executed, and the other is to have him cloned and his clone killed. There is a little catch, as always, and in this case, it's that he has to watch his clone get killed. That's not the whole plot, but it's enough said, and it's more than in the trailer. Anyway, if you're a fan of dystopian sci-fi horror dramas, then this one is definitely for you.
Evil Dead Rise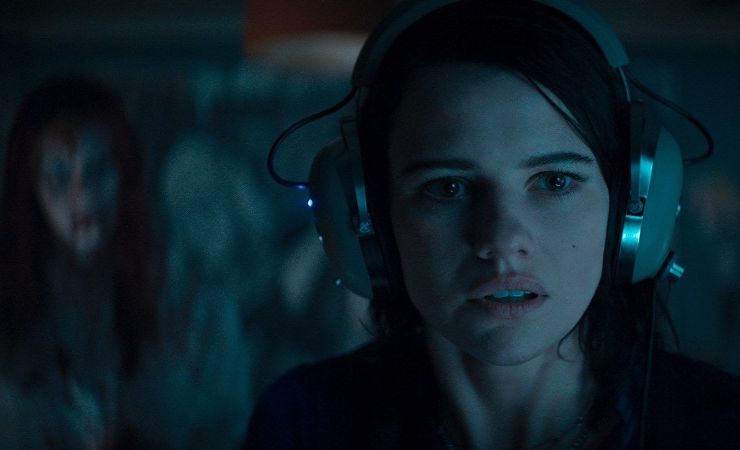 Photo Credits: New Line Cinema
The last but not the least is "Evil Dead Rise." The fifth installment in the series is even more gorier and graphical as the Evil continues to slaughter the innocent. This movie is about two sisters, Beth and Ellie, who discover the infamous Necronomicon, a.k.a. the Book of the Dead, and they awaken a bloodthirsty demon. In this part, the demon possesses none other than their mother, so this movie will not only be a slasher but also full of mommy issues and references. New Halloween movies aren't as messy as the old ones from the '90s and '80s but trust me, this one is quite a bloodbath. If you missed this one, put it on your Halloween bucket list, and you won't be disappointed, that's if you're into slasher fantasy demon horror movies. With this, we'd like to conclude our New Halloween Movies, and happy Halloween, spooks and creeps!