There were no shows like Megas XLR made by Cartoon Network studios before. Back in 2004, it was everything that an average stereotypical gamer such as Coop could hope for. It was a cartoon about robots fighting aliens with a convincing story. The jokes were also funny, the characters were relatable, and there were characters from different planets, timelines, galaxies, and even dimensions; talking about diversity. What I mean by this is that you could create a story with a decent budget and relatable characters if it's written well. In the early 2000s, it was all about fighting aliens and robots; now it's all about culture and streaming wars. Let's see what the show was like by analyzing it, and I hope that we'll have a sequel shortly. On a personal note, I also hope that Cartoon Network won't destroy the characters in the process.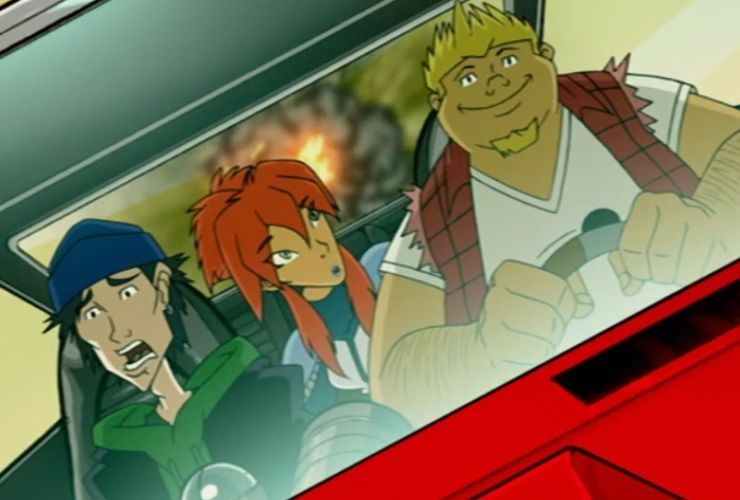 Analysis and breakdown of Megas XLR show [2004-2005]
The show, from the very start, looked and felt more realistic than any other Cartoon Network show. Megas XLR also appeared more expensive, being a sci-fi, anime, mecha, parody show. With all that said, what this show has that others don't is a giant robot with a car on top of its head – that was some weird-looking design. Megas (Mechanized Earth Guard Attack System) is a robot built in the year 3037 by Earth Forces, who are fighting against the Glorft army. Kira is a part of the resistance that stole one of Glorft's robots and modified it. The only thing to do was to send it back in time, two years prior. The Battle of the Last Stand was where Megas was intended to be sent, but the time drive messed up and sent it to a 1930s New Jersey junkyard. Megas wasn't discovered until Coop bought a whole pile of junk for only 2 bucks from a guy named Goat, the owner and worker of New Jersey's junkyard.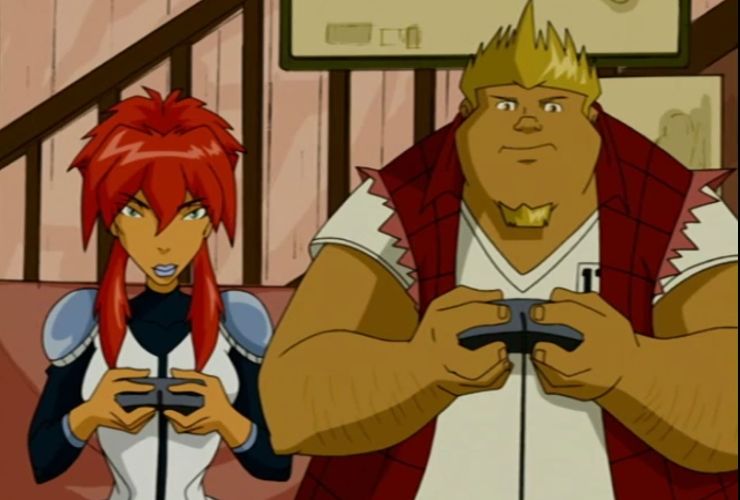 The magic with Megas XLR (eXtra Large Robot) starts when Kira finds it in time and wants to take it back, but no. Coop fights her and her comrades and wins. After some time, Coop wants to give it back to Kira, but she can't fix the time drive. Megas XLR, with a team of three, finds themselves in many adventures, and some of the jokes like "tentacle girls" and "chicks dig giant robots" weren't meant for kids, that's for sure. If you ask me, Megas XLR was a parody of a bunch of mecha games and animes, as well as Power Rangers and other types of sci-fi and fantasy genres. It was something like Futurama but with better animation. The best part of this cartoon was fights with giant robots, monsters, and other alien creatures from other planets. The show also had after-credit short animations of what happened or could've happened.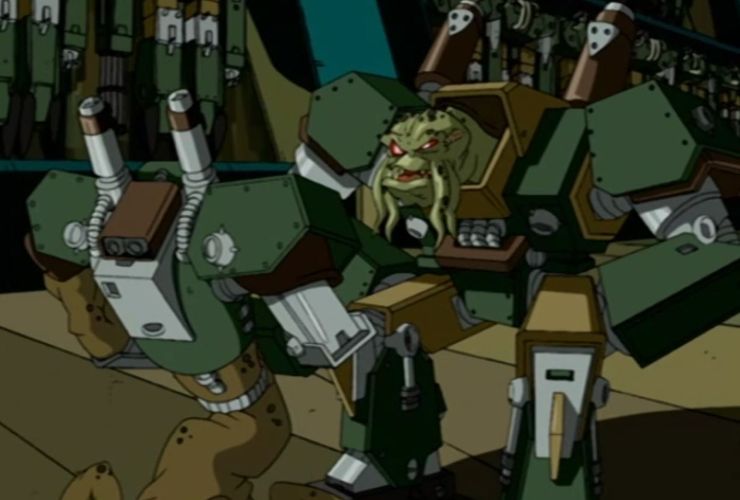 Memorable characters from Megas XLR
Good Guys: Jamie, Commander Kiva Andru, Goat, Skippy, Argo, Mac, Jax, Sloen, Duchess, Ultra-Cadets, Gina, Little Tommy
Bad Guys: Gorrath, Gynok, R.E.G.I.S. Mark 5, Evil Coop, Magnanimous, Skalgar, T-Bot, Grrkek, Varsin, Darklos, Ender, Evil Kira
Does Megas XLR need a reboot, a sequel, or none?
Megas XLR should have a sequel but with a high production budget. Since cartoons are making an impact, like Spider-Man: Across the Spider-Verse, I would like to see it return for season 3. Imagine if Megas XLR were rebooted, or a sequel was made by Netflix or Amazon; that would be awesome! Just imagine what freaky space monsters Coop could fight next in season 3, or maybe more space chicks for Jamie and larger slushy machines for Coop? It would be nice to finally let Kira take control of the Megas or fly with Coop and Jamie to the future and finish the battle once and for all. In the final two episodes of Megas XLR, it was nice to see that Coop, who was the protagonist, became the antagonist in the end. Just as Lex Luthor said, "Do you know the oldest lie in America, Senator? It's that power can be innocent."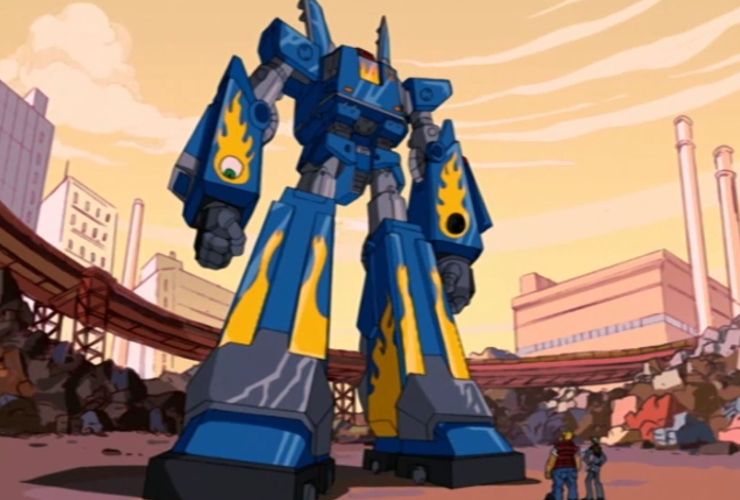 If it's impossible to get it back on screen, it would be great if big streaming platforms did a good job with Megas, as they did with Castlevania or Arcane. It's crazy what you can do with animation nowadays, but the writing has to be good too. Since Jamie and Coop had quite a regular view of women as "hot chicks," it'd be funny to see how this would end up on the front page of some magazine. It wouldn't be complicated for a team to create more monsters, and even on-foot scenes were great too. As I've checked, there is no news regarding Megas XLR. Hopefully, one day people will start to dig giant monsters again; that's where Coop will get his next chance. Guillermo del Toro, I'm looking at you for this one. We've had enough Pacific Rims and Transformers; it's time for some old-but-gold content.
Image Credits: Cartoon Network Studios