If Elon Musk ever wanted to have a show, he wouldn't have to make it; it was already made. Dexter's Laboratory was one of those Cartoon Network shows back in the 90s and early 2000s that predicted the future. We know that many movies and cartoons did this, but boy oh boy, Dexter's Laboratory took this to the max. For all of us who had sisters, we all felt Dexter's' pain and how it felt having a "Dee Dee" around. The show had two perfect seasons, and after that came the downfall. Whenever I'm rewatching old Cartoon Network original shows, I can swear that whenever the animation changes, everything goes to hell. That's why in this article, we'll see how a beautiful dream of science and utopianism became a nightmarish dystopian future that could've been saved.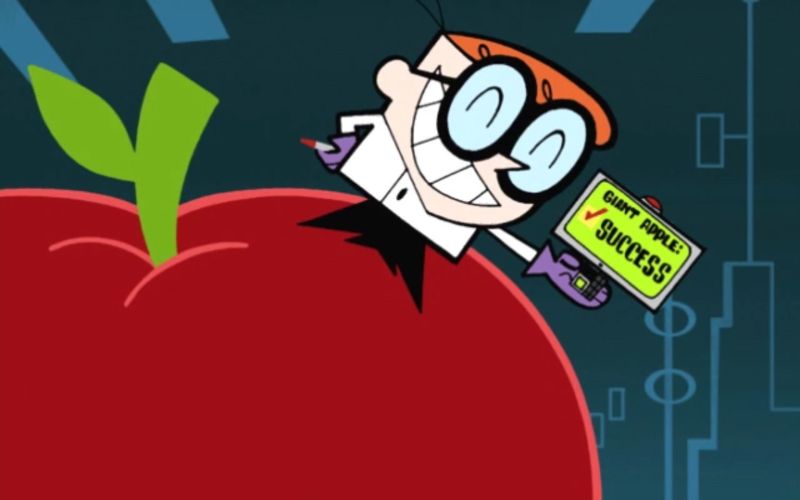 Analysis and Breakdown of Dexter's Laboratory Show [1996-2003]
Dexter's Lab has so many characters and so many good episodes, but I'd like to start with "Maternity Combat." It's the third part of the first episode when his mom gets sick. If you were a little boy in the '90s, you'd think that the easiest thing to do is create a mom robot. Something that we later see isn't the best-case scenario, both in Dexter's Laboratory and in Terminator. In the second episode, the parody of Avengers and Justice League is presented as the first superhero crew called the "Justice Friends"; which was made up of Major Glory (a parody of Captain America and Superman), Val Hallen (a parody of Thor and Eddie Van Halen), and the Infraggable Krunk (a parody of Hulk and The Thing). These characters from Cartoon Network were awesome, especially the toys; in the episode "Figure Not Included," Dexter built his toy with superpowers like a real Major Glory has.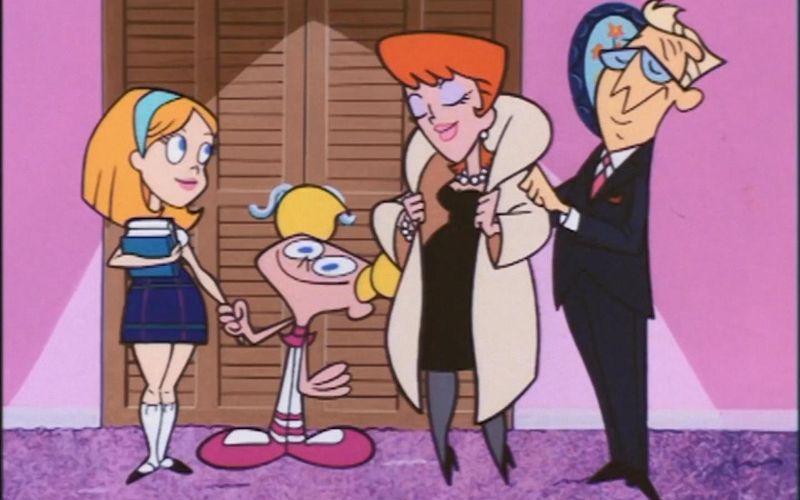 Another thing that Dexter's Laboratory was good at was how kids interacted and what they expected from computers. Dexter's, let's call it his "best friend," and some weird kind of obsession was his giant computer. We get it, all geeks love computers, but this one had a robotic alluring voice of a woman between 30 and 40 years old. The Dex-Transformer was probably the coolest of all his inventions, plus it was used to fight off bullies. Robo-Dexo 2000 was something that I'd like to see a crossover within Megas XLR. Yet one episode that stuck with me and opened my interest in Japanese monsters was the episode "Monstorify"; it's the one where Dexter and Dee Dee get turned into huge monsters and fight one another. Dexter's face from the episode "Dee Dee's Room" will haunt me forever.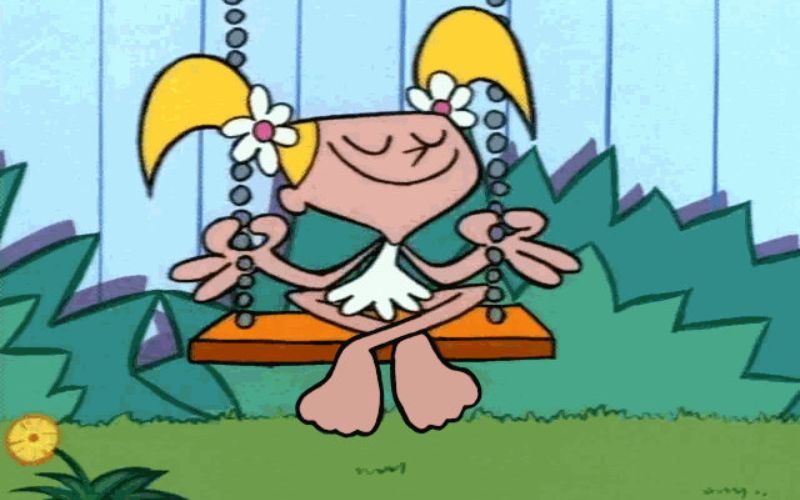 Memorable characters from Dexter's Laboratory
Good Guys: Dee Dee, Mom, Dad, Grandpa, Mee Mee, Lee Lee, Agent Honeydew, Monkey, Commander, Billy Bill Bloomberg, Major Glory, The Infraggable Krunk, Valhallen, Living Bullet, Action Hank, Arnie, Katka, Koosalagoopagoop

Bad Guys: Mandark, Lalavava, Rasslor, Becky, Gwen, Yani, Comrade Red, Claw, The Paper Ninjas, Fois Gras, Siver Spooner, She-Thing, Gym Teacher, Semitaur, Chubby Cheese, Dynomutt X-90, Red Eye, Peltra, Simion
Does Dexter's Laboratory need a reboot, a sequel, or none?
We'd have to go with a sequel but not in a classical way. Dexter's Laboratory showed how it would end in a one-hour special in 1999 called "Ego Trip,". Seasons three through four just feature different animations and more standalone episodes. In "Ego Trip," they've shown us how Mandark found a blueprint to Dexter's Neurotomic Protocore, which corrupted him. Mandark used it to make everyone else's IQ low, and Dexter made it all possible. You see, after Dexter, at the beginning of "Ego Trip," went into the future, there was the moment that Mandark used to sneak in and steal The Neurotomic Protocore from his lab. Dexter went into different timelines where he met his grandpa version, which we've already seen, a young adult geek, and a cool action hero Dexter. They eventually win over Mandark, and everything goes back to normal thanks to Dee Dee.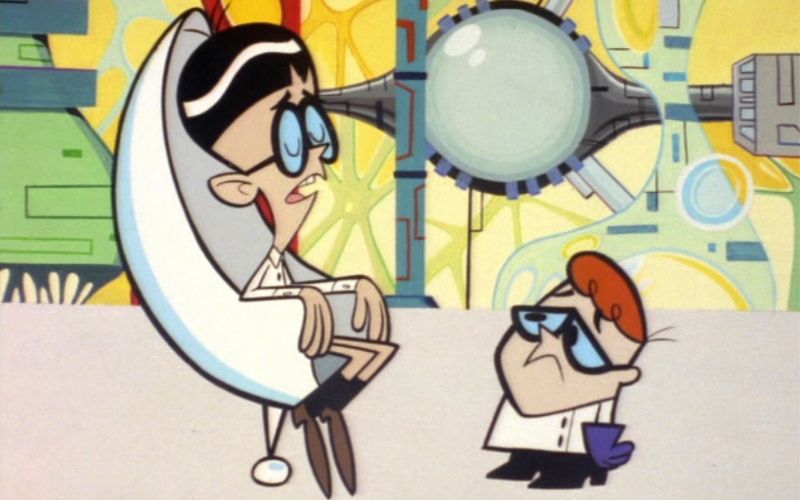 I'd love to see how it all ended up. Did Dee Dee marry Mandark or maybe someone else? Did Dee Dee become a high school cheerleader who liked dodgeball kids who eventually became American footballers? In the end, did Dexter end up founding a self-driving company like Tesla? What happened to Mandark's evil plans? The possibilities are endless, and I have more questions. What happened with Billy Bloomberg, the kid who came out from behind the bus a couple of decades ago? Just imagine how wild it'd be if they did a comeback or at least finished the show with another season. The last episode of season four was just another season four stand-alone episode, nothing else. I'd like to quote the Computer after he pressed the permanent shutdown button: "Goodbye, Dexter"; and I hope that if they can't make a good comeback, they'll at least leave the show alone.
Image Credits: Cartoon Network Studios