Blizzard recently released the 27.2 patch that marks the start of the Hearthstone Battlegrounds Season 5 and as far as we can tell, it has been a pretty successful experiment. Of course, the nature of this patch and these mechanics, like Hearthstone Anomalies, can bring a lot of interesting interactions, and we all know what comes with "interesting" interactions – bugs. So far, we have played a lot of games in the newest Patch, and have encountered some bugs in our own games. The most annoying one was when Magnetic minions did not retain the buff they got from Champion of Sargeras when you Magnetize them onto your minion.
In this list, we will include only Hearthstone Battlegrounds bugs and not bugs that are present in regular Hearthstone or the Hearthstone Arena mode. So far, we really liked what this Patch brought to the game, and we had a feeling that Blizzard removed some of the Anomalies (because of these bugs) since we encountered the same ones over and over again. That said, here are some of the bugs that were reported happening in the game. Some of these are official data, and some of them are just claims of random players online.
Patch 27.2 Hearthstone Battlegrounds Bug Reports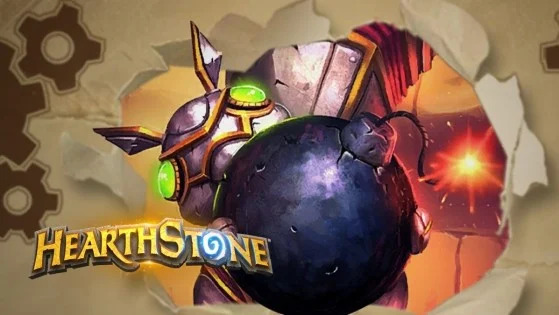 Credit: Blizzard Entertainment
Here is a quick list of all the Hearthstone Battlegrounds bugs we collected over the spawn of these few days of the release:
Echoes of Argus Anomaly (all Battlecries and Deathrattles trigger an extra time) has been temporarily removed from the Anomalies because it has its own Anomaly – causing crashes to the game.
There is one report of a player who claims that they just died at the start of Combat.
Some sources say that Tier 7 minions have an animation bug that gives them priority to attack first after wherever they are placed on the battlefield.
Golden Leeching Felhound costs 6 Health instead of 3 Health when bought as a Golden Minion.

Sire Denathrius

has been temporarily removed from the Hero Pool due to a bug crash, and with that, the Anomaly that sets every player's Hero to Sire Denathirus has been removed for the time being.
Tamsin Roame has been removed from the Hero Pool and Anti-Gravity Stadium has been removed from the Anomalies Pool, it was causing crashes to the game.
Professor Putricide has been temporarily removed from the Hero Pool because it caused some crashes to the game.
Some say that they won the Arena but still had to face the second player who was in one more combat although he was dead.
One Blizzard Forum member says Toki's hero power only shows Tavern 6 minions when used at Tavern 6.
There seem to be reports of the "Your Left and Right Minions set Attack to the higher of the two" Anomaly giving triple attack instead of just setting in evenly.
Y'Shaarj has been temporarily removed from the hero pool due to his Hero Power bug.
In most games, we honestly didn't "notice" the majority of the bugs and we haven't had any crashes, but some of the bugs are certainly there.
Fixes In The Near Future
While it's safe to say that some of these bugs are pretty annoying, we also saw it coming because the nature of the game is that it has a lot of interactions, and usually, that means that a lot of places that are unexplored and that there can be missed by beta testers.
We can't guarantee that all of these bugs are true, like for example the one in which a player claims that they just died start of the combat, but a lot of them are pretty clear-cut and we know that Blizzard will fix these 27.2 Patch Hearthstone Battlegrounds bugs ASAP.