It's been a long time since Venom 2 came out, but fortunately, a couple of days ago we've seen the light at end of the tunnel. We would like to remind you that Venom 3 was announced back on Sony's CinemaCon 2022.  Let's just hold tight to the post-credits scene of Spider-Man: No Way Home where Eddi made it to the Spiderman Universe. Eddie was taken back but a small part of the Symbiote remained in the original MCU. It's not a secret that Marvel wants to expand Venom's universe and collide with it, but fans might have to wait until May 1st, 2026, when Avengers: Secret Wars comes out. For all of the fans that didn't read the comics, the first time ever that Venom attached itself to Spidey was in the Marvel miniseries Secret Wars back in 1985.
Tom Hardy's new Instagram gives us clues about Venom 3
On February 23rd Tom Hardy published a deleted scene from the first Venom movie on his Instagram profile. During this deleted scene Eddie (Tom Hardy) is fighting with a symbiote on his way to the hospital. All of this arguing gains attention from people walking nearby – but he convinces the Symbiote to go inside once he tells it that his ex-fiancée Anne is in it. This is what happens in the scene but the most important details are in the caption which states – "Whilst working on V3 pre-prep @lelping @sonypictures @sony @venommovie this throwback came up #cuttingroomfloor #byetom👋🏼 #thankstom"

Printscreen: Tom Hardy's Instagram profile
You might've missed this but the secret is in the details. Tom Hardy tagged @lelping in his post which is the Instagram name of Kelly Marcel. She wrote the first two movies Venom and Venom: Let There Be Carnage, but now she'll be directing Venom 3.  What's more important is that this will be her first time directing, we hope that she'll do a better job than Gollum (Andrew Serkis) did with Venom 2 since the movie underperformed and was slammed by critics and audiences alike.  When Andews was asked by Film why was this opportunity given to Kelly Marcel he replied:
Look, I had a ball doing [Venom: Let There Be Carnage]. Tom Hardy is such a good friend of mine, and I felt very proud of the work, and we had such fun doing it. To be the custodian of that franchise for a little while was great. I've got so many projects that I was just about to [work on], like 'Animal Farm' for instance. We were just about to go into production with that, and then we delayed as 'Venom' came up. I have to be very on top of the ones that I've been building to do for such a long time. But I'm delighted that Kelly's doing that. She's so in control of that material with Tom. The pair of them are such a great team to work with. I'm excited to see what they're going to come up with.
Andy Serkis, Film
Who can we expect to see in Venom 3?
For now, most cast and plot remain a mystery. Tom Hardy will be in it for sure – that's the only certain thing so far. Let's hope that we'll see Michelle Williams as She-Venom. We know that she wants to do it since she has expressed that desire a few times in her interviews. As far as Detective Patrick Mulligan and Stephen Graham are concerned, we are positive that they will be back as was foreshadowed at the end of Venom 2. Most fans agree that MCU could soon introduce their version of Spiderman's biggest enemy the Green Goblin. Let's not forget that we've probably seen the best and the most iconic performance of the Green Goblin by Daniel Defoe back in 2002 Sam Raimi's Spider-Man for the first time and in 2021 Jon Watts's Spider-Man: No Way Home for the last time.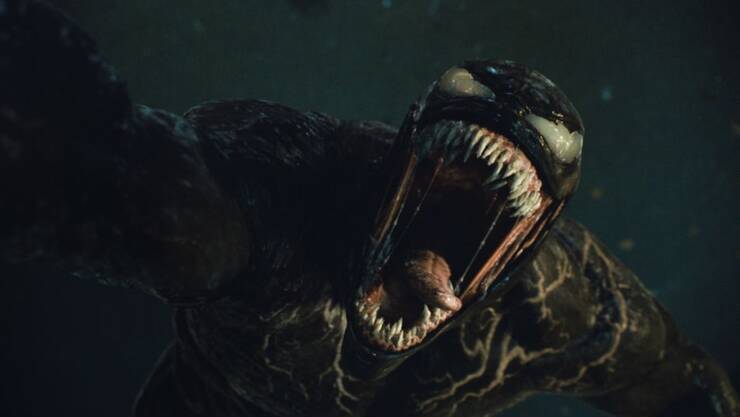 Printscreen: Venom
The release date and final thoughts
For now, we know that Venom 3 probably won't be released at least by end of 2024; 2025 is most likely the year of the release.  Marvel is entering phase 5 with the Ant-Man and the Wasp: Quantumania right now; there weren't any official announcements or dates given for Venom 3.  But you should follow up on the two big movies, which might give us more information about Venom 3. The first one is Spider-Man: Across the Spider-Verse released on June 2, 2023, and Kraven the Hunter released on October 6, 2023. Stay tuned as Fantasy Warden will update you on Venom 3 – it might be coming out sooner than we think.